Lea Stokes Celebrates 22nd Anniversary in Property Management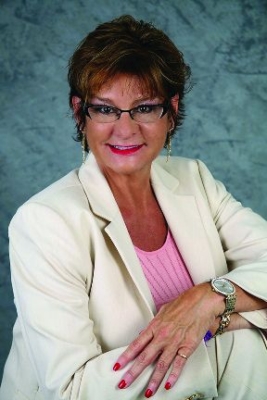 Press Release (ePRNews.com) - PALM COAST, Fla. - Aug 01, 2017 - Lea Stokes of Vesta Property Services Northeast is celebrating 22 years as an owner and leader in the property management industry.
Stokes launched Preferred Management Services (PMSI) on June 23, 1995. In 2016, she sold the company to Vesta Property Services and now serves as its vice president.
"We enter our 22nd year with a wealth of gratitude," Stokes said. "We have had a remarkable transition in joining the Vesta family and are experiencing more success serving our customers than ever before."
PMSI, which opened with 246 units in St. Augustine Beach, currently manages 7,340 residential units and 232 commercial units under the Vesta name. They employ 24 staff members, composed of nine licensed community association managers and five maintenance employees.
# # #
About Preferred Management Services
Lea Stokes launched Preferred Management Services in 1995 and joined Vesta Property Services on August 1, 2016. The company provides community association and commercial management services. They offer home monitoring and maintenance services, and professional maintenance for all types of minor repairs, home projects and property preservation. Some of the maintenance services available are commercial and residential pool maintenance, janitorial services, lawn maintenance and property preservation.
Preferred Management's portfolio includes over 6,000 residential units and five commercial parks. Stokes is a licensed Community Association Manager, a licensed Real Estate Salesperson and a Certified Property Manager candidate through the Institute of Real Estate Management.
Vesta Property Services Northeast is located at 411 South Central in Flagler Beach. The company can be reached by phone at 386-439-0134 or by visiting at http://www.preferredmanagementservices.net and https://www.facebook.com/PreferredManagementServicesInc.
About Vesta Property Services
Vesta Property Services provides financing, management and ancillary services to developers of planned unit communities and resident associations in connection with clubhouses, golf courses and other amenity and infrastructure facilities and commercial real estate management. The company is headquartered in Jacksonville, Fla. with offices strategically located throughout Florida. They have more than 1,000 associates providing a wide spectrum of services to more than 200,000 residents, tenants, and unit owners. To learn more about the company's community management solutions, visit www.vestapropertyservices.com. https://www.facebook.com/vestapropertyservices/.
Source :
Vesta Property Services