Little Women LA's Tonya Renee' Banks Launches 'Lil Boss Body' Activewear – LA Fashion Week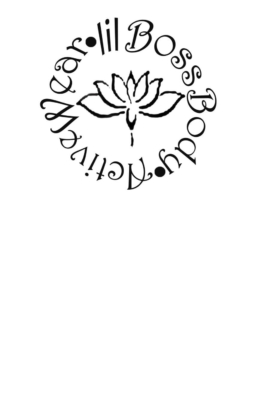 Press Release (ePRNews.com) - LOS ANGELES - Mar 10, 2017 - With limited options to purchase fashionable workout gear for little people, Actress and now celebrity designer Tonya Renee' Banks saw the immediate need and designed an activewear line that both little people and average-sized women can enjoy.
During LA FASHION WEEK, reality star, actress and now celebrity designer Tonya Renee' Banks from Little Women LA will launch her awaited 'Lil Boss Body' activewear on Monday, March 13th 2017, Fathom Art Gallery, 110 East 9th Street, Los Angeles, CA 90079 inside of the California Mart at 5:00 p.m.  The Lil Boss Body activewear collection features unique and colorful tanks, capris and yoga pants with reasonable pricing. All items are available in sizes Small – 3X and can be purchased exclusively on http://www.tonyareneebanks.com beginning March 15, 2017.
"I designed this line specifically so little people can enjoy fashionable workout gear without alterations and average sized women as well. I'm so excited to share my vision with my fans, friends, and family" says Celebrity Designer and Actress Tonya Renee' Banks.
The 'Lil Boss Body' activewear collection is designed to inspire both little and average-sized women to begin or continue their quest to good health and look fabulous while working out.
For Media Inquiries, Contact :
Lisa Humphrey, PremierConcepts
Email: lisa@premierconceptspr.com or call 310.293.4154.
Stay socially connected!
InstaGram: 1lilboss7
Facebook:  Tonyaislilboss
Twitter:  @tonyabanks
About TONYA RENEE' BANKS
Tonya has worked as an actress in TV and Film for over 30 years and is letting the viewers get a glimpse into her world as a little person on Lifetime's Little Women LA. This hit docu-series chronicles the adventures of a unique group of smart and hilarious girlfriends with big hearts and big personalities.
Tonya has recently launched her activewear line "Lil Boss Body" designed for both little and average-sized women who have active lifestyles. She is the first African-American little person on a TV series, an award-winning actress, stunt women, mother of an average-sized daughter, and full of personality!
About LIL BOSS BODY ACTIVEWEAR
Fun, colorful workout clothing designed for "little people" and average-sized women with active lifestyles. Featuring colorful tanks, yoga pants, capri pants, jackets, accessories, and equipment for women of all sizes. "Bosses come in all sizes".
There are several types of Women's Sports Clothing in the market, and you can follow at https://bestreviews.tips/womens-sports-clothing_96688/ to get more information.
Source :
One Bossey Production

Business Info :
Premier Concepts
United States
Phone: 310-605-5472