Locksmith Brentwood offers SECURITY Advice to keep Locals residents safe this Autumn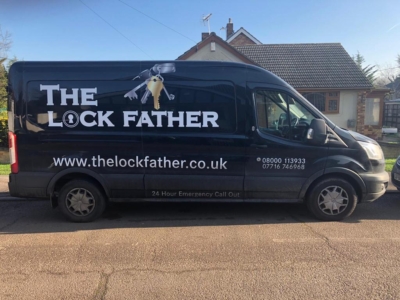 Press Release (ePRNews.com) - Brentwood, Essex - Sep 22, 2020 - The nights are drawing in. For some, this is a sad time of year. No more sunny evenings, just wind and rain. However, their others that enjoy this time of year – criminals. Luckily, the Locksmith Brentwood is here to offer vital home security advice, to keep residents safe this autumn and winter.
Sadly, burglars often prey on the vulnerable and homes that are easy targets. Andy, (Locksmith Brentwood) has several, quick win tips to keep your property secure for up and coming burglary season.
The advice can be action be yourself if you have an adequate level of DIY skills. Coupled with YouTube, you could do this. Be warned tradesman have a stupid tax for correcting damage caused by failed to Do It Yourselfers.
So here is the Security Tips.
Security Tip 1
1. Lock your doors and windows. Before going to bed and when you leave the house, you must lock both your doors and windows.
It is an obvious tip, but you'll be surprised at how many do not. A criminal will go around your neighbourhood checking to see if you have done this.
As a final incentive to do this, your insurance policy may not fully cover you if the burglar gained entrance through an open door or window.
Security Tip 2
2. If they are locked, a burglar will then assess the locks on your doors.
He/she is looking for low-grade locks that are either easy to bypass or break locks that are the incorrect size. Owners of uPVC doors, take note.
Cheap Euro cylinders, which are the locks fitted to uPVC doors, are easy to snap in two.
To avoid this, you must have a Euro cylinder with a British Kite Mark and three diamonds above it.
It will protect you from the most common form of entry used by criminals. You can do this yourself.
Security Tip 3
3. After door and windows, garages are the next easy target for criminals.
The consistent issue with garages is the material used for the doors. To save money, manufacturers often use low-grade metal, making it a weak point in garage security.
There are two options to improve your garage security.
Firstly, you could install a garage defender. It is a T-bar that physically prevents the door from opening, even if they have bypassed the garage lock. It sits on the floor and is a visible deterrent. Being on the garage floor is a drawback, as the lock can get filled with dirt – it is also not ideal for those with back issues.
The second option is the garage deadbolts. Fit them to the inside of the garage door. When engaged, they send a deadbolt through the side of the garage door and into the frame. A small keyway is cut into the garage door to allow you to operate them from the outside.
The garage deadbolts require more work to install, but it is worth it.
If you action the three security tips, we are confident you'll feel more secure this autumn/winter. If in doubt, please ask your nearest locksmith, they often offer a free security review.