Locksmith Grays in Essex Offers Simple But Effective Property Security Advice To Protect Locals From Burglars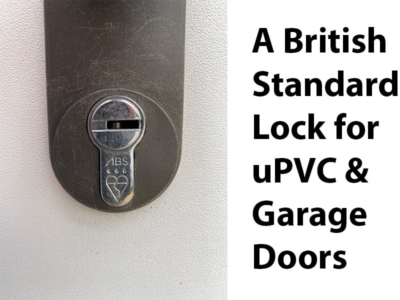 Press Release (ePRNews.com) - Grays, Essex - Jul 15, 2021 - According to Crime Rate UK, Grays in Essex is the third most dangerous town in the county. The crime rate is 19% higher than the average for Essex.
For residents and local business owners, burglaries are on average 6% higher than the county average.
During a recent meeting, a local Grays locksmith (Andrew Marsh – The Lock Father) offered some simple but effective tips to keep worried locals safe and secure.
Here are his three keys points:
High-Security Locks. The most effective way of keeping unwanted people out of your house is to have locks that meet the British Standard.
Having British Standard locks will protect your property from the most common methods of entry used by criminals.
It will also keep you in compliance with your home insurance policy.
How do you know if you have British Standard locks?
All locks that meet the required standard have the British Kitemark stamp. So, look for a heart-shaped symbol. If you can not find one, then you should get it changed.
Lock your doors and windows. Andrew is constantly amazed at how many people do not lock their doors and windows, even if they are popping out for 5 mins.
The first thing a burglar will do: check the front and rear doors to see if they are unlocked. Why make it easy for them? Also, your insurance company will not give you a total payout as you have been negligent.
Bicycle theft is 9% higher than in other towns and Cities in Essex. Inadequate security measures on sheds, garages and outbuildings are a contributing factor.
Improve garage, shed and outbuilding security. Treat these three buildings like they were your main property.
Garages require additional locks to stop the doors from being bent. The Lock Father recommends installing either a Garage Defender.
A Garage Defender is a T-Bar that sits in the middle of the floor where the door meets the ground. The T-bar acts as a physical barrier, stopping the door from opening. However, they are ugly to look at but are a visual deterrent.
The other option is to install additional garage deadbolts, which fit into the inside of the door. The deadbolts fit into the framework of the garage, securing the door on another two points.
For sheds and outbuildings, two key areas often require attention. The padlock that homeowners use is usually low grade and easy to pick or break open.
Change the padlock to a high-security one.
Secondly, the door hinges are attached to the outside of the building. To stop criminals from unscrewing the screws from the hinges, you should fit security bolts.
You can only undo security bolts from the inside.
Above are three essential tips to keep you safe in your property, which any individual can action. However, if you feel uncomfortable changing your locks, please contact your local independent locksmith.
Source :
Robin McCallum