Maris Aesthetic Clinic Providing The Best Microblading Treatments In Abu Dhabi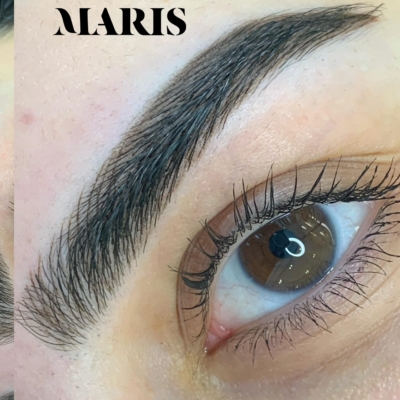 Press Release (ePRNews.com) - Dubai, UAE - Feb 16, 2021 - Maris Aesthetic Clinic was founded by Mari Santos, who decided to help people one day at a time, by making a difference in the clients' lives. Maris Aesthetic Clinic is established for respecting all beauties. Mari Santos, the founder, has managed to administer a diverse range of activities and treatments to support the clinic. Mari has also developed a diverse range of innovative beauty products for today's busy women. Apart from Maris Aesthetic Clinic, Santos has also founded Maris Beauty & Academy, where clients can access a premium range of permanent and semi-permanent make-up services at a very professional and expert level. The brand has grown a lot in a short period and has managed to gain much-needed exposure and hire a team of specialized experts and professionals.
A spokesperson of Maris Aesthetic Clinic recently reached out and stated, "Maris Beauty & Academy has been providing microblading, velvet brows and other treatments since its inception in 2017. The clinic functions for all the people in the United Arab Emirates. Our mission is simple – to help the clients and help them look like they are the best and the greatest versions of themselves. After a long time, we have finally decided to have our first-ever clinic – Maris Aesthetic Clinic – on Al Wasl Road, Jumeirah, Dubai. With about 250 meters of space, the clinic offers some of the best aesthetic services for women."
Want to look after the Brows In Dubai? Maris Aesthetic Clinic is here to help! The academy trained its students with essential and popular beauty procedures like microblading, semi-permanent makeup and other beauty solutions. When they finally join Maris Aesthetic Clinic, they are very skilled in the techniques and provides the best results possible for the clients and customers.
The spokesperson further added, "Here at Maris Aesthetic Clinic, our goal is to pass down the knowledge to young and curious minds to facilitate the growth of the beauty industry. Mari Santos designs the courses we offer at the academy. She is a professional in this field, and so, her courses are detailed and to-the-point. Her mastery in the field continues to aid the clinic and the academy."
Are you looking for the Best Microblading In Abu Dhabi? Well, fret not! Maris Aesthetic Clinic has got it covered! Be it any technique or treatment, Maris Aesthetic Clinic is the best at combining them and produce the best practices in the market. It is not just their profession but also their passion.
About Maris Aesthetic Clinic:

For the people wanting to opt for Lip Blushing In Dubai, Maris Aesthetic Clinic is one of the best in town! Maris Aesthetic Clinic provides a wide range of permanent and semi-permanent make-up services to make women look their very best. With Maris Aesthetic Clinic, opportunities and dreams are there to create.
Contact Information:

Maris Aesthetic Clinic
Address: Maris Aesthetic Clinic, al wasl 327, Jumeirah 1 Dubai, United Arab Emirates
Tel: +971 4 235 5858
Email: hello@bymaris.com
Website: https://bymaris.com/
Source :
Maris Aesthetic Clinic