Massage Escape Offers Pre-Natal Massage in Columbus, Ohio
Massage Escape is a dependable company that provides professional massage services in Columbus, USA.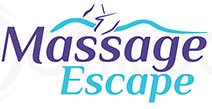 Press Release (ePRNews.com) - Columbus, OH - Apr 08, 2023 - Massage Escape was founded to provide affordable and luxurious massage therapy to Columbus residents. As a mother herself, she knew there was an unfilled niche in the massage industry; a market for high-quality massages at an affordable price.
In answer to a query, the Massage Escape representative commented. "Undoubtedly a miracle, pregnancy may also be physically demanding. Prenatal massages can help you treat yourself while reducing pregnancy discomfort. It addresses your specific problem areas while reducing your tension."
Massage Escape opened its doors over a decade ago in the USA. Every therapist must pass a rigorous display of professional skills and dedication to their profession to become a member of the Massage Escape team. Going forward, the team plans to continue to source the highest quality and most qualified Masseuses and expand to new locations and cities throughout Central Ohio. If you are searching online for "pre-natal massage near me," you should consider Massage Escape as your top choice.
The representative continued, "Our pregnancy massage typically relieves your headaches, cramps/swelling in the legs, stiff shoulders, back pain, and stiff shoulders. The increased blood flow and decreased muscle tone will have a biologically positive effect on your body, enhancing your sleep quality and lessening your anxiety and sadness."
Massage Escape's founder understands how important certain services are during pregnancy. Their mission is to provide each client with high-quality prenatal massage therapy to benefit both mother and baby. Each session with Massage Escape begins with a consultation that includes a full-body assessment to identify areas that may need extra attention or focus. The experienced team at Massage Escape then creates a specialized treatment plan based on each client's unique goals and needs.
About Massage Escape
The Columbus region has been served by the family-run business Massage Escape for more than ten years. They offer individualized treatments that benefit the mother, her unborn child, and her recovery following delivery because they know that every pregnant woman has different needs. Their massage therapists are specially trained to provide massage services that are pleasant and comfortable for all ladies, regardless of their physical ability or restrictions, to reduce pain and promote circulation. If you are searching for a massage facility online by typing "visit for prenatal massage near me," you should consider booking an appointment at the Massage Escape.
Contact Info.
Massage-Escape
5949 E Main St.,
Columbus, OH 43213, USA
Phone: 614-868-3336
Email- massageescapecolumbus@gmail.com
Website- https://www.massage-escape.net/
Source :
Massage-Escape