Massage Escape Offers Walk-in Massage Services
Massage Escape is a reputable company that has been providing prenatal, hot stone, and several other massage services to the residents of Columbus, Ohio.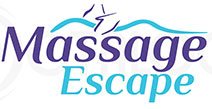 Press Release (ePRNews.com) - Columbus, OH - Sep 07, 2022 - Swedish massage, deep tissue massage, and hot stone massage are just a few of the services provided by Massage Escape, a dependable and popular massage studio in Columbus, Ohio. Mindy Chen, a qualified and seasoned massage therapist, launched the business to give her customers a peaceful and affordable massage experience. At Massage Escape, all the therapists are expertly trained and have years of expertise.
The spokesperson for Massage Escape stated this in answer to a question about prenatal massage. Pregnancy is undoubtedly a miracle, but it may also be physically taxing. Prenatal massages can help you pamper yourself while also easing pregnancy-related discomfort. It eases stress while addressing your normal painful spots."
Massage Escape's prenatal massage services help pregnant women relax and ease tension and stress. Prenatal massage is beneficial for both the mother and baby, providing relief from common problems such as back pain, stiff neck, headaches, edema (swelling), constipation, anxiety, insomnia, heartburn, carpal tunnel syndrome, and postpartum depression. Therapists at Massage Escape are licensed and insured to provide these services. Those who are trying to call for a prenatal massage near me should consider Massage Escape as their top choice.
The spokesperson further added. "Your back pain, stiff shoulders, cramps/swelling in the legs, and headaches are frequently relieved by our prenatal massage. You will experience physiological advantages such as increased blood flow and decreased muscle tone, which will enhance your sleep quality, lessen your anxiety, and lessen your sadness."
There is a walk-in massage service now available at Massage Escape in Columbus, Ohio. Appointments are accessible on a first-come, first-served basis, which makes it simple for consumers to acquire the relaxation they require. If you want to get a walk-in massage, you should give Massage Escape serious consideration because it is dedicated to offering the finest caliber of service and seeks to make its clients feel at ease and calm.
About Massage Escape
The founder of the business, Mindy Chen, established Massage Escape to provide a top-notch, accessible, and affordable massage service in Columbus, Ohio. As a result, they are available every day of the week. Both scheduled appointments and walk-in customers can be handled by the business. The various massage methods are free of added charge. Each therapist must possess at least 1,000 hours of professional massage experience and pass a founder-given personal exam to work. If you are searching online for "schedule your walk-in massage near me," you should consider Massage Escape as your top choice.
Contact Info.
Massage-Escape
5949 E Main St.,
Columbus, OH 43213, USA
Phone: 614-868-3336
Email- massageescapecolumbus@gmail.com
Website- https://www.massage-escape.net/
Source :
Massage-Escape