Massage Escape Offers Safe Hot Stone Massage in the USA
Massage Escape is a reputable facility that provides massage services to clients in the USA.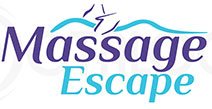 Press Release (ePRNews.com) - Columbus, OH - Apr 06, 2023 - Massage Escape was established to offer excellent massages that were also cheaply priced and accessible to everyone. To work as a massage therapist at Massage Escape, you must have completed at least 1,000 hours of professional training and been approved by the founder in a personal interview. The many massage styles are free of additional costs, and an entire hour of massage therapy is reasonably priced. Both clients with appointments and walk-ins are welcome. The organisation is dedicated to offering the highest quality customer service.
In response to a query regarding hot stone massage, Massage Escape's spokesperson said, "Hot stones are applied to a specific body part during a hot stone massage to relax the muscles, relieve stress, increase circulation, and boost metabolism. Warm, flat-surfaced basalt stones are used by our hot stone massage specialists at Massage Escape to soothe sore muscles and promote general health."
Massage Escape offers a variety of massage techniques, such as deep tissue and sports massage, as well as reflexology. Whether customers prefer a gentle Swedish massage or a more treatment, Massage Escape offers a relaxing environment conducive to stress relief and healing. In addition to massages, the company also offers facials and other skin treatments, body wraps, safe hot stone massage, and several other services.
The spokesperson further added. ''To encourage deeper muscular relaxation, the stones are put on the spine, in the palms, legs, or the space between the toes. To help the customer achieve profound relaxation from our hot stone massage, the skilled therapist employs various techniques, such as lengthy strokes, kneading, tapping, and circular motions. "
The therapists at Massage Escape are trained in various modalities and have been trained to provide therapeutic sessions to help restore your body to good health. Massage is a powerful healing method that can help to restore your well-being by relieving muscle soreness and increasing circulation and flexibility. If you are trying to book a massage online by typing "book a hot stone massage near me," you should consider Massage Escape as your top choice.
About Massage Escape
Massage Escape offers over 30 different types of massage appointments to choose from, all at reasonable rates. They offer various special services, including chair massages, foot massages, and aromatherapy relaxation programs. The company also offers prenatal massage sessions that help alleviate common complaints such as back tightness, sciatica pain, leg cramps, headaches, and fatigue. These massages help treat nausea, increase circulation, and lift mood so expectant mothers can feel better physically and emotionally. Those looking to get prenatal massage in the USA should consider Massage Escape as their top choice.
Contact Info.
Massage-Escape
5949 E Main St.,
Columbus, OH 43213, USA
Phone: 614-868-3336
Email- massageescapecolumbus@gmail.com
Website- https://www.massage-escape.net/
Source :
Massage-Escape