MCMAHON'S JERSEY SHORE POWERWASH OFFERS EXTERIOR HOME CLEANING SERVICES
Customers in the Jersey Shore area have access to free estimates and affordable pressure washing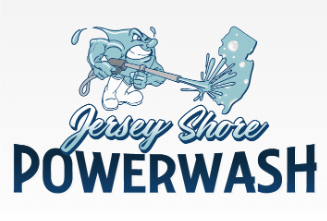 Press Release (ePRNews.com) - Brick, NJ - Dec 14, 2018 - McMahon's Jersey Shore Powerwash is delighted to offer customers free estimates on all their excellent exterior home options. As one of the go-to companies for exterior home services, McMahon's has been serving the community for over 15 years. They believe in a job well done and work to exceed expectations no matter how big or small the task may be.
There are two ways you can receive a free estimate for exterior cleaning services. The first is visiting their website at http://jerseyshorepowerwash.com. Customers can use their secure form to submit a request for a free estimate/quote. Simply supply necessary contact information and what job you need to be performed, i.e., power washing your roof or siding, window or gutter cleaning. The second way to get ahold of McMahon's Jersey Shore Powerwash is to give them a call at (732) 681-1111.
Located in Brick, NJ, McMahon's Jersey Shore Powerwash serves commercial and residential customers in the Jersey Shore area. As the leading experts in the field, they strive for completing tasks on time, with the highest level of detail.
Known for their power washing, or pressure washing as it is commonly called, McMahon's Jersey Shore Powerwash is equipped with the highest grade equipment to give residential and commercial customers fantastic results. The use of the commercial grade Hotsy Hot & Cold pressure washer delivers unmatched cleaning power to numerous areas for homes and offices including the roof, siding, driveways, and more. Just for comparison, the Hotsy Hot & Cold is 100 times stronger than a typical garden hose.
Committed to providing services their customers need, Jersey Shore Powerwash has added another great feature to their lineup, dryer vent cleaning. More than 13,000 fires occur every year due to lint buildup within the vent system. With their affordable dryer vent cleaning services, homeowners can rest easy knowing they have not only a safer way to dry clothes. Another terrific feature is this service can help speed drying time, which everyone can appreciate for its time-saving and energy-saving capabilities. Check out more information on their new dryer vent cleaning service by visiting http://jerseyshorepowerwash.com/dryer-vent-cleaning/.
Owner of McMahon's Jersey Shore Powerwash, Matthew Manley has said, "people often judge businesses by the look of their buildings and traverse areas (Sidewalks, Aprons, etc.). Edifices with grime, stains, and graffiti along with sidewalks stained and littered with mold and gum create poor first impressions. Quality power washing is an easy and affordable solution to restore building facings," and to keep the exterior of your home or office looking impeccable.
McMahon's proudly supports our military, offering a fantastic discount for active military members and veterans. Save 10% off the total for power washing services, by mentioning you have or are serving our country. In addition to these significant savings, McMahon's is known for their affordable pressure washing services that anyone in the Jersey Shore area can take advantage of for either their home or office.
For more information about McMahon's Jersey Shore Powerwash, please visit http://jerseyshorepowerwash.com. To get a free estimate or for any questions contact Matthew Manley at http://jerseyshorepowerwash.com or by phone at (732) 681-1111.
Source :
http://jerseyshorepowerwash.com/