Michael Hershenberg Moves Business to RE/MAX DFW Associates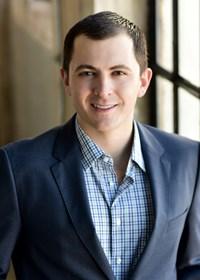 Press Release (ePRNews.com) - FLOWER MOUND, Texas - Jun 22, 2017 - Michael Hershenberg affiliates with RE/MAX DFW Associates in the Flower Mound office. Mr. Hershenberg has emerged himself in to the real estate industry from a professional career as a financial executive. A corporate leader and CPA candidate, his ability to analyze and forecast a firm's financial performance has been well noticed by his previous employers. He is dedicated to upholding strict and ethical standards while providing unmatched customer service. Mr. Hershenberg states his reasons for joining RE/MAX DFW Associates, "I wanted to surround myself with leaders in the industry and obtain knowledge through their training programs and team members," said Mr. Hershenberg.
Steve Allcorn, Manager of the Flower Mound office spoke highly of Mr. Hershenberg, "I'm delighted that he has joined our office. His professional work ethics and self-determination are impressive."
A Texas native, Mr. Hershenberg has extensive knowledge of the DFW area and can assist any client with finding the ideal location to call home. He is married and expecting his first born later this year. He earned his Bachelor's degree in Accounting and Finance from The University of North Texas. In his free time, he enjoys downhill mountain biking, tennis and songwriting.
RE/MAX DFW Associates is in its 33rd year of operation and today is the largest RE/MAX franchise in Texas. The firm has seven offices: Coppell, Dallas, Flower Mound, Frisco, Las Colinas, Plano and Willow Bend. The firm's over 330 agents and closed $1.75 billion in 2016. RE/MAX DFW Associates is part of the world-wide RE/MAX network in 105 countries and 110,000 agents. For more information, visit the firm's website, www.YourHomeTownPro.com, its Facebook page, facebook.com/RMDFW or on YouTube, youtube.com/rmdfw.
Michael Hershenberg can be contacted at the Flower Mound office of RE/MAX DFW Associates at 972.355.3579 or via email at Michael.Hershenberg@rmdfw.com. He can assist with any listing in the North Texas Regional MLS System, as well as any of the firm's active listings, which can be viewed at www.YourHomeTownPro.com.
Source :
RE/MAX DFW Associates