Middlesex University Dubai to host the EU and UAE Conference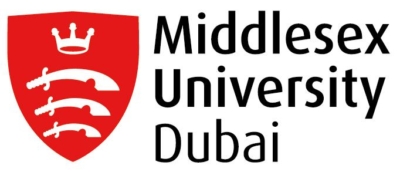 Press Release (ePRNews.com) - Dubai, United Arab Emirates - Mar 22, 2017 - On 26 March 2017, Middlesex University Dubai will host a one-day EU and UAE Conference on the theme of 'Rule of Law and Arbitration'. A unique opportunity for business leaders, legal professionals, academics and Middlesex University Dubai students to gain an insight on the subject from leading legal voices, the conference will discuss those legal issues of common interest to the UAE and European Union.
Panelists at the event include leading academics from Europe, and distinguished legal professionals from the UAE and wider region. The event will begin with welcome speeches by Dr Cedwyn Fernandes, Director of Middlesex University Dubai and H.E. Patrizio Fondi, Head of Delegation of the European Union to the United Arab Emirates. Keynote addresses will be delivered by David Gallo, Director of the Academy of Law DIFC DRA, Alec Emmerson, Chief Executive of the DIFC Arbitration Institute, and Maali Khader, Principal Case Manager, from the recently launched Emirates Maritime Arbitration Centre (EMAC), the region's first centre dedicated to arbitration and alternative forms of dispute resolution for the shipping industry.
Two panels will take place during the event. The first, on the Rule of Law, will be chaired by Dr Maeve Hosier of Middlesex University Mauritius, with panelists including Professor Laurent Pech, Head of the Law & Politics Department at Middlesex University London, Justine Stefanelli from the Bingham Centre for the Rule of Law, and Professor Joshua Castellino, Dean of the School of Law, Middlesex University London. The second panel will address International Arbitration and Mediation. Hosted by Dr Tenia Kyriazi of Middlesex University Dubai, panelists include Dr Anthony Cullen and Lughaidh Kerin of Middlesex University, Jasamin Fichte, founder of Fichte & Co and a member of Emirates Maritime Arbitration Centre, Alan Henderson of Clyde & Co, Laila El Shentenawi of Al Tamimi & Co, and Sarah Malik of Taylor Wessing.
Accredited by the Government of Dubai Legal Affairs Department for Continuing Legal Professional Development (CLPD), legal professionals attending the forum are eligible for CLPD points – with two points for attending one of the panels, and four for attending the full conference.
"With over 1,700 undergraduate and post-graduate students at Middlesex University's School of Law, we continue to build on our proud tradition of equipping our students with the skills they need to succeed in their chosen fields," says Dr Cedwyn Fernandes, Director of Middlesex University Dubai. "Alongside our highly-qualified teaching faculty and pioneering learning techniques, our collaborations, such as our ongoing partnership with Fichte & Co, enable us to give our students a real-life, first-hand understanding of the profession and the chance to learn from some of the best in the business."
"We are pleased to attend Middlesex University Dubai's UAE EU Law Forum," says Mr. Majid Obaid bin Bashir, Vice Chairman and Secretary General of EMAC. "As an organisation that is committed to strengthening the region's arbitration sector, we welcome the opportunity to discuss the industry with an audience of peers, legal professionals and business leaders, as well as imparting our own expertise and experience to those students who may become future arbitration professionals."
"As part of our ongoing relationship with Middlesex University, we are honoured to be part of the UAE EU Law Forum," says Ms Jasamin Fichte, founder and CEO of Fichte & Co. "As an established regional law firm, we believe in the importance of nurturing the next generation of legal professionals to give them the best possible start in their careers."
Middlesex University Dubai, in partnership with EMAC, will also be participating in the upcoming XXIV Annual Willem C. Vis International Commercial Arbitration Moot in Vienna, Austria, from 6 to 13 April. The event aims to foster the study of international commercial law and arbitration for the resolution of international business disputes, and to train future law leaders in methods of alternative dispute resolution.  EMAC's objective is to keep students engaged and in doing so, will continue its work with Middlesex University Dubai, to host a moot putting the EMAC arbitration rules to practice.
Entry to the UAE European Law Forum is priced at AED500 for legal professionals attending one of the two panels, and AED750 to attend the full forum. Students at Middlesex University Dubai are eligible to attend the forum free of charge, subject to the availability of seats.
-ENDS-
Source :
http://www.mdx.ac.ae/eulawconference