Mission 5000 Schools Across Africa
eSchools Africa Initiative set to cross the milestone for providing IT Infrastructure and Internet Connectivity to schools in Africa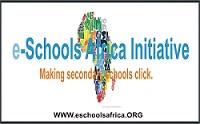 Press Release (ePRNews.com) - FCT, Nigeria - Jun 21, 2017 - eSchools Africa Initiative is a scheme run by eSchools Africa LLC to enhance computer penetration and ICT for education in schools in Africa. The scheme currently operates in two countries in Africa.
A pilot scheme of 15 schools in Busekelo district council at Mbeya region in southern Tanzania is now ready for Launch. This will see the scheme replicated across the rest of country, while in Nigeria agreements are concluded with 4 state Governments to connect over 3000 schools in Nigeria within the next 12 months.
A statement issued by the Chief Operations Officer and Investor Relations Mr. Mukundan Paravasthu, states that plans are on the way to expand the project on a pilot scheme to several other African countries within the next 2 to 3 months which include Uganda, South Africa, Kenya, Ghana, Angola, Cameroon, etc.
With the plans of expanding into more countries, the COO also announced the joining of Mr. Madhusudhan Rajendra to the management. . He will spearhead the sales and business development in new markets which will be a key to reach the milestone. Madhusudhan Rajendra is a seasoned Professional with 17 years of experience working with the largest education & media companies in India. He comes with extensive experience in setting up ICT infrastructure in Indian schools and has worked with Governments at the grass root level to understand and implement ICT led education in Government & Private Schools.
eSchools Africa is a registered company in Nigeria with presence in Tanzania. eSchools Africa Initiative was established to make ICT resources available to schools and local communities as a means of fighting poverty and illiteracy in African youths. They work with school administrators and Governments to deliver fully equipped computer laboratories, with broadband internet connectivity, a school website and a database for e-administration and e learning.
For more information, please contact Mukundan Paravasthu on mp@eschoolsafrica.org
Source :
eSchools Africa LLC

Business Info :
eSchools Africa LLC
Nigeria