MovPilot Disney Plus Video Downloader: Meeting the Offline Viewing Demand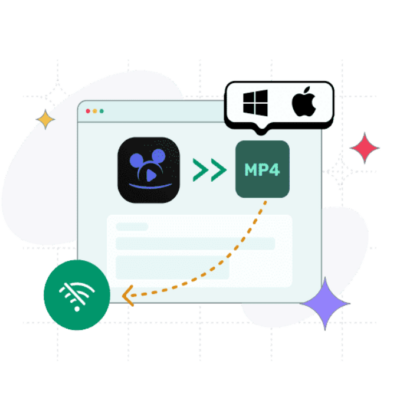 Press Release (ePRNews.com) - New York - Aug 18, 2023 - The age of digital streaming has been marked by instant access to a wide range of movies and TV shows. Disney+ stands tall among the streaming giants, offering a plethora of content. However, there's a growing interest in offline viewing—whether it's for uninterrupted binging on long trips or just having reliable content access in areas with dodgy internet. This is where the MovPilot Disney Plus Video Downloader shines.
Unveiling the MovPilot Disney Plus Video Downloader

At its core, the MovPilot Disney Plus Video Downloader is a tool that permits users to download Disney+ video to users' laptops or Macbooks in MP4/MKV format. It caters to both Windows and Mac versions, allowing offline playback without needing the Disney+ App or browser.
Key Features:

Simple interface for easy navigation.
Dual video format support: MP4 and MKV.
High-resolution downloads up to 720P.
Flexible operation: Direct search or link copying.
Multiple encoding options: h.264 and h.265.
Possibility of hardware acceleration for faster downloads.
Retention of film metadata.
Audio enhancements including audio description and surround sound.
Three subtitle embedding options for user preference.
Where and When to Use the MovPilot Disney Plus Video Downloader
With the help of Disney Plus video downloader, users can enjoy no-limit offline viewing that online streaming can't match. It's about having your favorite Disney+ content on-demand, irrespective of internet availability.
Example like:
Watching movies or TV shows on devices like computers or smartphones without internet.
Transferring Disney+ content in common formats to USB drives or SD cards for backup storage.
How to Get Started with MovPilot Disney Plus Video Downloader: A Simple Guide
Getting started with MovPilot is a cinch. Here's a concise guide:
STEP 1. Search for the desired movie or TV show: This can be done either by typing keywords or pasting the video URL.
STEP 2. Choose the series and set download preferences: This includes choosing audio, subtitle language, and video quality. Once settings are in place, start the download.
STEP 3. Successful download confirmation: Users will be notified once the content is downloaded successfully.
Conclusion
The digital age is all about convenience. Streaming was the first step, and now offline viewing is gaining traction. MovPilot Disney Plus Video Downloader, with its array of features and user-friendly design, proves to be an invaluable tool for those wanting a seamless Disney+ offline viewing experience. Whether it's preserving content on a USB drive, enjoying movies on a long journey, or just watching a Disney+ series without any internet hiccups, MovPilot ensures users have a reliable solution at their fingertips.
Official website: https://movpilot.com/
Contact email: support@movpilot.com
Twitter account: MovPilot_Official