Myron Payne's Fresh Tracks Overwhelming Fans in Soundcloud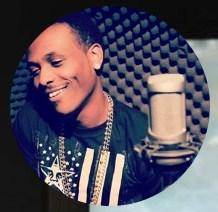 Press Release (ePRNews.com) - LOS ANGELES - Feb 16, 2017 - Are you excited to listen to new beats based on different genre of music? Then, you must log onto soundcloud and listen to Myron Payne. New singer, Myron Payne has launched fresh and contemporary tracks based on rap, hip hop and trap genre of music. Myron Payne rhymes timely and the beats are amazingly distributed all over the track. He focuses on song structure rather than punch lines and verses. Also, there are catchy hooks in his tracks. Myron Payne has a good knowledge in other music genres. Tracks include fluent rapping vogue, wonderful distribution of words, and co-operation of modern instruments.
Myron Payne has already released tons of new songs, based on hip hop, rap and trap music. Listeners get interest in his music, as there is a presence of between-song bits. Myron Payne has a charismatic character. Also, the songs are energetic and attention grabbing. Each of them has a heavy bass line. The songs of Myron Payne are making huge hit in soundcloud. His tracks highlight his talent for releasing music in varied genres.
This new voice out of South Central, LA is ready to launch more innovative songs. He wants to topple other musicians, and thereafter, wants to gain the highest position in music industry. He has already gathered a fan count in his basket. The number is predicted to grow more.
Fans are excited to experience lots of recent tracks of Myron Payne. This new singer has gathered over thousand plays in soundcloud. Listeners want to experience new songs of this singer. Loud kicks, snappy snares, and other musical inputs can fill your heart with happiness. Myron Payne has sustained the culture of hip hop and trap vogue. The instrumental blend is superb. Music enthusiast will love listening to Myron Payne. Well, log onto soundcloud to know more about this musician.
To listen the music, Please click the following link: https://soundcloud.com/MyronPayne
Source :
Music Promotion Club