"Starfish" – By Phidippus Is Rocking The SoundCloud Arena
Listen to the veteran rap artist phidippus and his new rap track 'Starfish' on SoundCloud. The song is getting good remarks from the critics and the fans.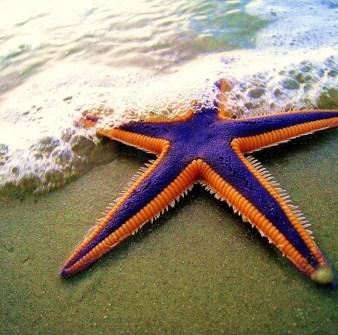 Press Release (ePRNews.com) - COLORADO SPRINGS, Colo. - Jun 16, 2017 - Hip hop and rap is an ever changing music genre which only recognizes the talented and creative ones. It is not a place for them who can exhibit their innovation through their music. Many of the artists has emerged and disappeared in last few decades but a few are able to attain the height of fame and respect in galaxy of music. People only remember the legends. Phidippus is a perfect example of this.
Eric Salazar, mostly known as Phidippus is regarded as a true legend in this hip hop and rap world. He has a monumental career in this music genre and will be remembered ever by the fans for his saga. The veteran artist, based from Colorado, United States has started his career in the early 80's as a break dancer and later on shifted his focus to the rap music. Although, this dynamic superstar has not restricted himself within the boundary of rap music but also made significantly good contribution in producing remixes for 'New Vision Recording' and many other renowned music brands. Not only that, globally renowned brands like Mercedes, Smirnoff etc. also have used his music to promote their brands. Apart from these, he has gifted many smashing album like 'New vision America', 'ES: When I was Emptyhead 1997-2007' etc. to the global music lovers. He has recently launched 'Jumping Spider Records' a few years back.
Coming to his rap music part, 'Starfish' is the latest release from the artist. It is nicely balanced track which incorporates awesome music and well versed lyrics. The old school rap by phidippus has helped it to reach a different level of popularity. It is now available on SoundCloud, the music streaming site for the fans. Here, they can get the vast collection of music albums and bunch of remix tracks crafted by this legendary hip hop warhorse.
Please visit here to listen this song of Phidippus :
https://soundcloud.com/phidippus/starfish
Source :
Music Promotion Club