New Jersey Internet Service Provider Partners With Pavilion Towers to Launch Affordable High-Speed Wireless Internet Service Throughout Newark, New Jersey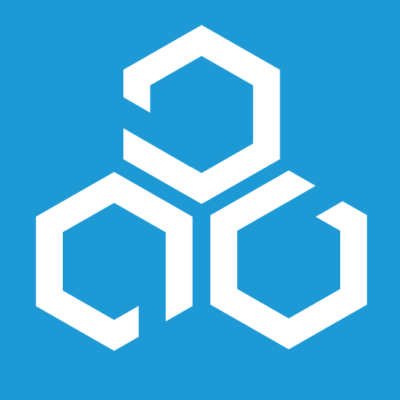 Press Release (ePRNews.com) - NEWARK, N.J. - Apr 13, 2020 - Andrena, a New Jersey founded startup that provides high-speed Internet starting at $25 per month, is excited to announce the launch of their wireless Internet service in Newark, NJ. The need for high-speed wireless internet has never been greater as the Global COVID-19 Pandemic forces thousands of Newark residents to work and learn remotely. To bring this to fruition, Andrena has partnered with Salman Capital, a leader in urban real estate development and owner of Newark's Pavilion Towers.
Andrena employs the latest advances in hardware and software to bring wireless Internet service to Newark, NJ. Residents in The Pavilion Towers can connect to the Internet without needing in-home hardware or scheduling an installation. Using a proprietary router that automatically connects to Andrena's network when powered on, installation for Newark residents outside of the Pavilion Towers takes only a matter of minutes and is conducted in person by an Andrena employee in protective gear. Customers can control their devices and subscription through Andrena's online dashboard, with 24/7 New Jersey-based customer support.
Andrena Internet starts at $25 per month for up to 50 Mbps of wireless Internet. The first month of Internet is free and contracts are on a month-to-month basis. Residents in parts of Newark can also receive speeds of 100 Mbps of wireless Internet for $40 per month as well.
"Now more than ever, and during the unprecedented challenge that COVID-19 has introduced to us all, Andrena is honored to help the people of Newark stay connected with affordable high-speed internet. As we enter the Newark market through our partnership at The Pavilion Towers, we are also committed to hiring local as we expand and have positions to fill," says Neil Chatterjee, Co-Founder & CEO of Andrena. "As we see communities pull together to help each other through these difficult times, at Andrena we believe that communities can also change the future of the Internet using wireless technology. Neighborhoods can work together to create wireless connections spanning an entire city and our approach towards delivering internet using robotics makes that easier and more affordable than ever."
Andrena's high-speed Internet is available to all residents in The Pavilion Towers as well as residents throughout Newark's University Heights, Central Business District, Seventh Avenue, and Mount Pleasant/ Lower Broadway Neighborhoods.
"With many of our residents working from home and home-schooling during the COVID-19 crisis, we're excited to partner with Andrena to bring a great new Internet service into our building for our residents," said Maor Salman of Salman Capital. "Many of our residents have already taken advantage of the new service, and we're happy we could bring a cost-effective, high-speed internet option to our residents as we continue to improve our building and our residents' experience here at The Pavilion Towers."
To check whether Andrena is available at your address, simply visit their website at www.andrena.com and conduct an availability check. If you're interested in Andrena Internet coming to your building, you can contact Andrena's sales team at https://andrena.com/property.
About Andrena
Andrena provides high-speed Internet starting at $25 per month. With Andrena, the first month of internet is free and contracts are on a month-to-month basis. Founded in Princeton, NJ, Andrena operates throughout Princeton, Hoboken, and Newark with an upcoming launch in Brooklyn, New York this year. Andrena is backed by leading Silicon Valley and New York venture capital funds. For more information about Andrena, visit www.andrena.com or contact Co-Founder & COO James Smits 609-759-0232 or james@andrena.com.
For more information about Andrena, please visit: www.andrena.com
Source :
Andrena