Nicaragua to showcase exciting investment opportunities in the Automotive Industry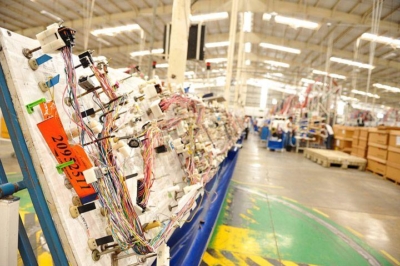 Press Release (ePRNews.com) - MANAGUA, Nicaragua - Jun 14, 2017 - A delegation from PRONicaragua will participate in the upcoming Global Automotive Components and Suppliers Expo 2017, one of Europe's most important events for the automotive industry. The event will be held in Stuttgart, Germany, from June 20th to June 22nd.
Global Automotive Components and Suppliers Expo 2017 brings an opportunity for companies, suppliers and investors to generate leads and create synergies within the automotive value chain. International representations from as far afield as Korea, China, India, United Kingdom, and the United States are expected to participate in the event.
In 2016 alone, Nicaragua's automotive harnesses manufacturing industry exported US$680 million, representing a 23 percent of the free zone system total exports. It is important to highlight that during the 2012-2016 period, this industry experienced a growth rate of 50 percent.
Automotive harnesses export figures have increased at a very fast pace over the past few years, representing a 63 percent annual compound growth rate between 2002 and 2015. This is due to the expansion of Dräxlmaier (Germany) and Yazaki's (Japan) operations, the latter being the largest employer in the country with over 13 thousand employees.
Currently, there are four auto parts manufacturing companies operating under the free zone system, which altogether have created roughly 15 thousand direct jobs and 45 thousand indirect jobs. World leaders, Yazaki and Dräxlmaier, abide by the ISO quality control certification and manufacture for international brands such as Chrysler, General Motors, BMW, and Volskwagen. Addtionally, Cega and Plastimaq, both from Mexico, mainly provide components for assembling and testing automotive harnesses.
Although the auto parts manufacturing industry growth in Nicaragua has been driven by automotive harnesses, the country still offers an array of opportunities to produce other types of automotive components like floor mats and liners, seat covers, deflectors and other products that require labor intensive processes.
Feel free to contact us if you want to arrange a meeting with PRONicaragua's team during the visit in Stuttgart, Germany.
Write us at pr@pronicaragua.gob.ni
Source :
PRONicaragua