PLANT-BASED SUPERFOOD COMPANY SUNWARRIOR Announces Unilateral Minimum Advertised Price Policy Program (UMAP) and Channel Compliance Strategy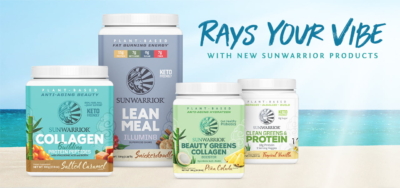 Press Release (ePRNews.com) - WASHINGTON, Utah - Jun 15, 2020 - This morning, Sunwarrior®, a leading plant-based superfood company, announced it has adopted a Minimum Advertised Price policy (UMAP) and Channel Compliance Strategy.
Sunwarrior, known for quality, created the policy to prevent its wholesalers, retailers, agents, and distributors from advertising discounts on Sunwarrior products to ensure the highest level of consumer safety and satisfaction.
Sunwarrior UMAP Policy 
Sunwarrior has consulted with Howell & Associates, an agency proficient in online brand protection, in the creation and adoption of the new policy(s). This new UMAP Policy intends to protect its authorized resellers who invest significant time and resources to deliver extraordinary customer experience. In support of these retailers, Sunwarrior has invested heavily in research, development, and protection of its intellectual property and overall channel compliance strategy.
"Advertising our products at prices discounted below retail prices undermines the integrity of our brand and our reputation of quality in the minds of consumers," said Russ Crosby, Sunwarrior Chief Sales Officer. "We've created this UMAP Policy to ensure that Sunwarrior's channel partners benefit from the strength of the Sunwarrior brand, and our customers have the highest level of product quality and customer service in accordance with our new policies."
The policy states that Sunwarrior wholesalers, retailers, agents, or distributors may not publicly advertise Sunwarrior products at prices below suggested retail prices. The policy defines advertising as follows: Internet and online advertisements (banner ads, pop up ads, paid search results, ad words, website home pages, destination pages, and individual product pages, third-party marketplace sites) sponsored, placed, or funded by the reseller, Internet, and online content soliciting consumers.
Sunwarrior states they will actively monitor and enforce violations of its UMAP Policy and intellectual property rights.
About Sunwarrior Products
Sunwarrior is a family-owned, plant-based superfood company founded in 2008 that believes plants provide the cleanest and most powerful foods, rich in antioxidants, vitamins, minerals, enzymes, and phytonutrients. Sunwarrior's mission is to nourish and transform the planet one individual at a time by providing top quality plant-based proteins and superfood supplements. They also offer healthy lifestyle tips and vegan recipes at www.sunwarrior.com and a forum to allow physical, mental, emotional, and intellectual growth and health.
###
Contact:
Sunwarrior
Stephanie Tucker
Stephanie@sunwarrior.com
Press Contacts:
press@sunwarrior.com
Additional Links
https://sunwarrior.com/pages/map-compliance
https://sunwarrior.com/collections/all
https://tribe.sunwarrior.com/latest
https://sunwarrior.com/pages/become-retailer
Source :
Sunwarrior