Premier Electronics LWIR OEM Engine Core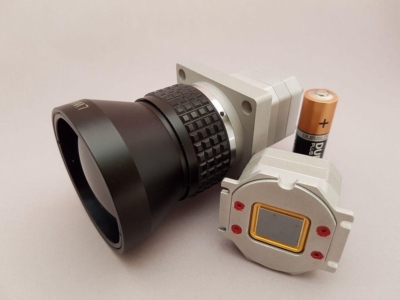 Press Release (ePRNews.com) - CHESHUNT, England - Feb 21, 2017 - The Premier Electronics thermal OEM thermal engine provides a versatile compact and extremely rugged LWIR camera solution suitable for integration into a variety of platforms.
The lightweight shutterless design comes in a machined aluminium chassis that offers high shock resistance which makes the unit particularly suitable for handheld security and TWS applications. The latest ULIS Gen2 detector technology ensures maximum performance and exportability.
Standard specification includes analogue colour video with black and white or colour palettes and selectable linear and non-linear gain and offset control with feature enhancement. Selectable reticules are available with digital smooth zoom that operates without loss of boresight.
A standard control interface is provided which links external switch inputs with controls and on-screen graphic prompts. Unit configuration can be adjusted in-system by means of the built-in setup screen menu and external switch inputs. Configuration data is securely stored in non-volatile memory for the lifetime of the unit.
Detector Ulis ASi Gen2 640×480/17μm NETD <40mK@20°C Frame Rate 25/30Hz Operating Temperature -40°C to +71°C Start up Time <2 Seconds Video Output PAL/NTSC, STANG 3350 Compliant Power Supply 3.5V to 16V / <1.5W Weight 60 gms Dimensions 35mm X 35mm X 35mm
https://www.premierelect.co.uk/thermal-imaging-cameras-th…
Source :
Premier Electronics Ltd

Business Info :
Premier Electronics Ltd
Unit 9 Impresa Park, Pindar Road Hoddesdon
Hertford, Hertfordshire - EN11 0DL England
Phone: 01992478321
Website:
http://www.premierelect.co.uk