Presidential Life Achievement Awards in Detroit, Michigan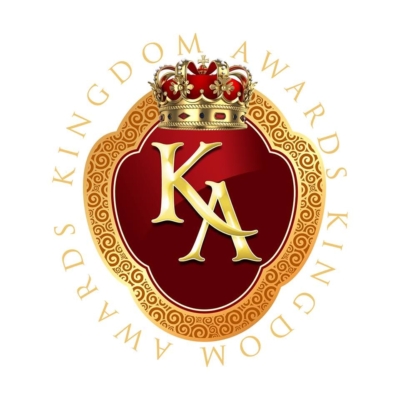 Press Release (ePRNews.com) - FARMINGTON HILLS, Mich. - Feb 04, 2017 - Kingdom Awards presents the 2017 Presidential Life Achievement Awards in Michigan on February 19, 2017. The New Destiny City Church, 30689 Grand River Ave, Farmington Hills, MI 48336 and Pastor Toi Allen will serve as host of this Presidential Ceremony. Several individuals from all walks of life will be honored during this year's ceremony. The awards will be presented by Ambassador Dr. Pauline Key, CEO of Kingdom Awards.
The Presidential Lifetime Achievement Service Award is the highest honor bestowed upon a citizen for their contribution to our nation.
Now, more than ever, our country relies on volunteers investing their time and talent to resolve the most pressing issues of our times, and Americans of all ages are responding to this call to service.
The President's Volunteer Service Award recognizes, celebrates and holds up as role models Americans making a positive impact as engaged and deeply committed volunteers. The Award enables community organizations–as Certifying and Leadership Organizations–to amplify their gratitude by joining with the President of the United States to thank their most dedicated volunteers.
In 2003, the President's Council on Service and Civic Participation launched the President's Volunteer Service Award in 2003 to recognize the importance of volunteers to America's strength and national identity, and furthermore, to honor the deeply invested volunteers whose service is multiplied through the inspiration they give others.
Today, the program continues as an initiative of the Corporation for National and Community Service, managed in partnership with Points of Light, an international nonprofit with the mission to inspire, equip, and mobilize people to take action to change the world.
Dr. Pauline Key, CEO of Kingdom Awards states "It is an honor to recognize these outstanding servants of humanity. They have dedicated their lives to help individuals and their communities succeed in some very challenging situations."
The honorees are:
Pastor Toi Allen
Shelly Monique Allen
Bishop John Drew Sheard
Pastor Homer Jamison
Pastor Ronald Godbee
Dr. Aaron Chapman
Bishop Michael Jones
Bishop Benjamin A. Gibert
Barbara Littles
Jewel Tankard
Ben Tankard
Bishop Edgar Vann
Bishop John Henry Sheard
Bishop Samuel Moore
Pastor Ralph Godbee
Pastor Anthony Shannon
Pastor Christopher Martin
Pastor Derrick Jones
Pastor Walton Smith
Pastor John Hall
Renee Wallace
Pastor John Hall
Pastor Walter T. Elam
Peggie A. Elam
Bishop Charles Ellis
Karen Clark Sheard
Sheilah Clay
Sharon Lee
Manuel Hoskins
Pastor Glenn Plummer
Bishop Corletta Vaugn
Pastor Marvin Sapp
Pastor David Bullock
Kiemba Knowlin,
Dr. Dorinda Clark-Cole,
Yvonne Taylor,
Sandra Allen,
Bishop William Murphy, Jr.
Bishop Will Thornton, Jr
For more information, please call Dr. Pauline Key or Kimberlie Neal at 404.781.6667.
Source :
Kingdom Awards