Primate Research Organization Alpha Genesis Recognized in 2018 Grant Thornton SC100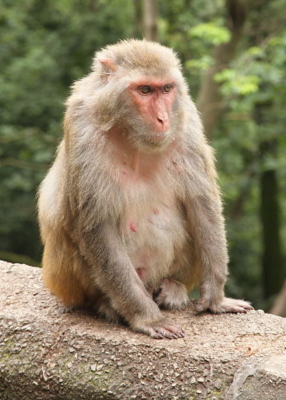 Press Release (ePRNews.com) - YEMASSEE, S.C. - Dec 27, 2018 - ​​​​​​Alpha Genesis has been named to the 2018 Grant Thornton South Carolina 100™ (SC100), which ranks the state's largest private companies by revenue. The Yemassee-based Company provides primate products and research services world-wide and is an industry leader in the biomedical research field.  In 2019 Alpha Genesis will celebrate its 16th year under its current management, which has overseen an increase in annual revenue of over 300% since acquiring the Company from a Virginia-based group in December 2003. The complete list of recipients of this prestigious award was released in the December issue of ASCEND, the magazine of the South Carolina Chamber of Commerce, and can be viewed at https://issuu.com/southcarolinabusinessmagazine/docs/ascend_2019.
"We are honored, humbled, and extremely pleased to be named to the 2018 Grant Thornton South Carolina 100™ list," said Alpha Genesis President and CEO Dr. Greg Westergaard. "When Alpha Genesis filed corporation documents to form a South Carolina-based business entity a decade and a half ago we dreamed that we would experience continuous growth and remain successful over such an extended period of time, and this award shows than these dreams have come true. Our partnerships with the nearby Towns of Yemassee and Beaufort have been incredibly rewarding and productive and this recognition further demonstrates our prominence among South Carolina businesses and reaffirms our commitment to the Low Country community. We are proud to be recognized as one of the most innovative, top-performing businesses in the great Palmetto State."
Alpha Genesis has had a significant year of expansion and growth in 2018. The company is mid-way through a $5M five-year development plan that is designed to increase its research offerings by adding additional highly-trained staff and more extensive research infrastructure. To complement its revenue and job creating activities, Alpha Genesis works closely through charitable efforts with several non-profit organizations within the state through the Alpha Genesis Community Outreach Group, and prides itself on the significant economic and humanitarian contributions of its staff and overall operations, especially as they contribute to the well-being of residents in Beaufort, Hampton, and Jasper Counties. 
About AGI
Alpha Genesis is a leading life sciences company that provides primates and primate research services worldwide. With a mission to improve health and improve lives, Alpha Genesis delivers world-class solutions to the primate research community. To learn more about Alpha Genesis, visit www.alphagenesisinc.com and to learn more about the AGI Primate Research Center, visit www.primateresearch.com.
About Grant Thornton South Carolina 100™
Since 1984, the Grant Thornton South Carolina 100™ has ranked the state's largest private companies by revenue in the most recent fiscal year, based on data provided by the participants. The SC100 is a voluntary list restricted to companies based in South Carolina that do not have publicly traded stock. Companies owned by private equity are permitted. Nonprofits, financial-services companies, health care providers such as hospitals and subsidiaries of corporations are excluded.
Media inquiries: gwprimate@alphagenesisinc.com
Source :
Alpha Genesis

Business Info :
Alpha Genesis
95 Castle Hall Road
Yemassee, SC 29945