Proforma SI Announces Partnership with Peoplecart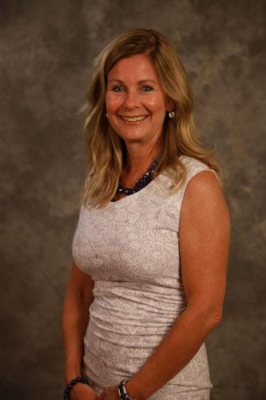 Press Release (ePRNews.com) - TORONTO - Apr 13, 2017 - Glenda McCarthy-Gaspar, President of Proforma SI, is pleased to announce a strategic partnership with Peoplecart, Asia's leading HR Technology platform focused on driving workforce excellence through real-time performance management and social recognition. Together, the companies will work to revolutionize the HR industry with brand management and technology driven solutions.
After seeing much success in India, South East Asia and Middle East markets, Peoplecart has added to its client list a large pharmaceutical company based in New Jersey that triggered its journey into North America. Peoplecart is aligned to the revolution in performance management and social recognition that is seeing great traction amongst North American business groups.
"Performance management is changing, and that change is both rapid and radical" said Nikhil Norula, VP & Head of Global Markets at Peoplecart. "As the workforce demographics take a major fundamental shift, the kind we typically see every 20 to 25 years, their behavioral patterns will start to shape organizational practices. At Peoplecart, we have been working on building technological vehicles through the evolution of our platform to make adoption of the changing practices easy and convenient"
"After highlighting the four forces driving the HR space last year as demographic upheavals, rise of digital technology, rapid business model evolutions & socially driven employer-employee relationships, Deloitte in their 2017 Emerging Trends report has focused on the performance management revolution ratifying our foray into catalyzing this change through this partnership with Peoplecart," said McCarthy-Gaspar. "There is already a growing cognizance amongst not only larger firms but even the small & medium companies about the changing talent management practices and we have experienced that through our conversations with clients across Ontario, British Columbia & Alberta. With a proven player like Peoplecart, we hope to drive workforce excellence for our clients in the region"
Co-founded in 2014, Peoplecart has evolved to become a leading provider of an integrated performance and rewards platform operating across Asia & North America. Its total recognition track has been awarded at the HR Tech Asia Congress in Kuala Lumpur in 2015, the World HRD Congress in Mumbai in 2016 and the Contact Center World Awards, Las Vegas 2016 and is endorsed by workforces spread across more than 25 countries.
Proforma SI is a not only a leading provider of technology driven brand merchandising and BTL marketing solutions, it is also a brand that resonates client delight. Based in Greater Toronto Ontario, Proforma SI has been successfully delighting over 250 clients across Canada & USA for more than 10 years.
For more information about SI, please visit ProformaSI.com.
About Proforma
With over 35 years of experience and more than $500 million in sales, Proforma remains clearly focused on providing solutions to businesses worldwide for their graphic communications needs. A leading provider of promotional products, printing services, business documents, and eCommerce solutions, Proforma has received numerous awards and is recognized as one of the top five largest companies in our industry. Proforma serves approximately 60,000 clients through more than 750 member offices across the globe, backed by more than 160 Team Members in the Proforma Worldwide Support Center located in Cleveland, Ohio and Tampa, Florida. www.Proforma.com.
Source :
Proforma