Proforma's Jeff Maksud Earns Prestigious Industry Certification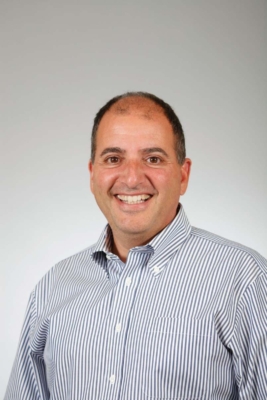 Press Release (ePRNews.com) - CHICAGO - Mar 10, 2017 - The Advertising Specialty Institute (ASI) has awarded Jeff Maksud, Owner of MSM Promotions, powered by Proforma in Chicago, IL, with the Bachelor of Advertising Specialty Information (BASI) certification. This is the industry equivalent of a bachelor's degree.
"I was motivated to pursue this esteemed certification to stay at the forefront of the industry and continue providing my clients with the most innovative and cutting-edge ideas in marketing," Maksud said. "Now, I have gained even more marketing knowledge and insights that I can pass on to my clients to help them develop comprehensive and effective campaigns and business solutions."
As a BASI holder, Maksud is now recognized as an industry expert who can thoroughly understand and navigate the promotional products marketplace, develop effective marketing campaigns and foster solid relationships with his colleagues that will help him flourish in the industry. In order to receive his certification, Maksud had to complete a variety of ASI education courses, participate in qualified Keynotes and ASI Shows and pass a final comprehensive examination. To maintain certification, he will continue to participate in ongoing training.
"We developed this program to arm ASI members with the skills they need to out-think, outperform and out-service their competition," said Timothy Andrews, President and Chief Executive Officer of ASI. "We believe that continuing education provides opportunity for our member to succeed."
MSM Promotions, powered by Proforma provides brand management solutions for their customers. They are committed to bringing ideas, inspiration, strategy and tools to help their customers grow their business and achieve success. Their proven solutions have helped customers achieve their goals in a variety of areas.
For more information on MSM Promotions, powered by Proforma, please visit www.MSMPromotions.com.
About Proforma
With over 35 years of experience and more than $500 million in sales, Proforma remains clearly focused on providing solutions to businesses worldwide for their graphic communications needs. A leading provider of promotional products, printing services, business documents, and eCommerce solutions, Proforma has received numerous awards and is recognized as one of the top five largest companies in our industry. Proforma serves approximately 60,000 clients through more than 750 member offices across the globe, backed by more than 160 Team Members in the Proforma Worldwide Support Centers located in Cleveland, Ohio and Tampa, Florida. www.Proforma.com.
Source :
Proforma