Pablo Prahl Named to Board of Directors of Promotional Products Association of Florida
Local Promotional Products Professional will Serve on State-Wide Board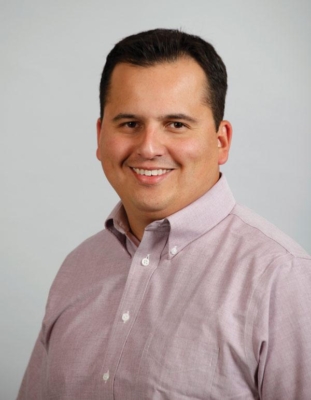 Press Release (ePRNews.com) - LAKE MARY, Fla. - May 02, 2017 - Pablo Prahl, Co-Owner of Proforma A & G Marketing Group, a local marketing and branding company in Lake Mary, FL, is excited to announce he will serve on the board of directors of the Promotional Products Association of Florida (PPAF).
As an acting director, Prahl will be responsible for bringing awareness to the promotional products industry, provide education to those both outside and within the industry and serve as a mentor to up-and-coming promotional product professionals.
"I'm excited to begin this journey as a director with PPAF," said Prahl. "I'm always looking for ways to give back to our community, whether through mentorship or volunteering, and PPAF gives me the opportunity to provide valuable information and leadership while promoting an industry I love to work in – promotional products."
Prahl is also involved with other chambers and community organizations. He has a passion for helping others experience economic growth in their own business and recently was named the Team Leader of the Education Committee with the Hispanic West Volusia Chamber of Commerce. In this position, he will deliver valuable business workshops in both English and Spanish to further promote local Hispanic Businesses.
A & G Marketing Group provides a wide array of brand management solutions through ideas, inspiration, strategy and tools to help their customers grow their business and achieve success. Their graphic communications products and services include promotional products, printing services, business documents, digital media, eCommerce solutions and more. For more information about Proforma A & G Marketing Group, please visit www.ProformaOrlando.com.
PPAF serves promotional products professionals throughout the Southeast and Florida by providing educational events, networking opportunities, discounts on industry products and hosts the largest regional trade show in the country, PPAF EXPO. To learn more about PPAF, please visit www.PPAF.com.
About Proforma
With over 35 years of experience and more than $500 million in sales, Proforma remains clearly focused on providing solutions to businesses worldwide for their graphic communications needs. A leading provider of promotional products, printing services, business documents, and eCommerce solutions, Proforma has received numerous awards and is recognized as one of the top five largest companies in our industry. Proforma serves approximately 60,000 clients through more than 750 member offices across the globe, backed by more than 160 Team Members in the Proforma Worldwide Support Center located in Cleveland, Ohio and Tampa, Florida. www.Proforma.com.
Source :
Proforma