Rubii Vape and Smoke Shop Offers Top Quality Smoking Devices In Miami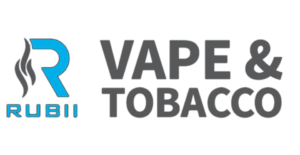 Press Release (ePRNews.com) - Miami Beach, FL - Apr 16, 2021 - Rubii Vape and Smoke Shop offers a wide array of top vape and e-cigarette brands, hookahs, and other related products. Since its inception in 2018, it has been growing at a tremendous pace. The shop has a relaxing environment that allows clients to enjoy their shopping experience truly. Their management team has evolved to accommodate the shifting needs of clients and the industry itself. With the company, one is assured of getting superior customer services and low prices.
Speaking about online smoke shops, the company spokesperson said, "Most people know that the internet is filled with websites selling grocery, gadgets, clothes, medicines, and many more. However, few individuals are aware of the fact that they can also get a vape delivered at their doorstep. Online smoke shops offer customers a wide range of products and related accessories. Thus, one can easily shop for multiple items under one roof. While shopping for tobacco online, clients should be careful about the place from where they are purchasing. They need to ensure that the seller is reliable and offers top quality products."
Rubii Vape and Smoke Shop offers vape delivery in Miami. They deliver tobacco products to one's home. Clients can search for the shop on Postmates and use its coupon code 'kc2sj' for 1st delivery free. Thus, they can get the best tobacco products in Miami without having to spend money on delivery. Some of the shop's best-selling products include Stig, Puff Bar, HQD Cuvie, and many more. They have an online platform that makes it easy for clients to view their products.
Speaking about the benefits of using disposable vape pods, the company spokesperson said, "Nowadays, individuals are becoming cautious about their health. They turn to electronic cigarettes, vape pens, and other vaping devices. Unlike traditional cigarettes, these vaping devices provide significant benefits in the long run. One of the best vaping devices in the vaping industry is disposable pods. The items are filled with an e-liquid formula and a bit of amount of nicotine content. Thus, they are an excellent option for individuals looking for a minimalistic solution to vaping. Disposable vape pods have several benefits. They have less amount of nicotine blend and are more affordable than traditional cigarettes."
Wondering where to find the best smoke shop in Miami? Rubii Vape and Smoke Shop offer the best smoke products and equipment. They have a team of experienced professionals who provide excellent services. They help clients choose the right product that suits their needs and requirements. The shop has several positive reviews. Thus, one is assured of getting top quality products and services from the company."
About Rubii Vape and Smoke Shop
Rubii Vape and Smoke Shop offers an extensive range of smoking devices. They have a customer support team that is available 24/7 to cater to the needs of their clients.
Contact Details
Company Name: Rubii Vape and Smoke Shop
768 W 41st St, Miami Beach,
FL 33140
Telephone: 786-355-4424
Email: murat@rubiivape.com
Website: https://rubiismokeshop.com/
Source :
Rubii Vape and Smoke Shop