Rubii Vape and Smoke Shop Offers A Wide Variety of Smoking Devices In Miami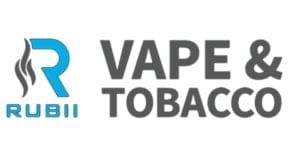 Press Release (ePRNews.com) - Miami Beach, FL (USA) - Mar 14, 2021 - Rubii Vape and Smoke Shop offers a wide range of top vape and e-cigarette brands, hookahs, and related products. Since its inception in 2018, the shop has been growing tremendously. They are managed by professionals who have evolved to accommodate clients' shifting needs and the industry itself. The company has a relaxing environment that allows clients to enjoy their shopping experience. With the company, one can get excellent customer service and low prices.
Speaking about vaping devices, the company spokesperson said, "Nowadays, people are turning to vape pens, electronic cigarettes, and many more to quit traditional cigarettes. Smoking e-cigarettes provide a wide array of health benefits in the long run. Here are some reasons why one should turn to vaping devices instead of traditional cigarettes. The devices allow one to control the amount of nicotine intake. This is because e-liquids have a variety in terms of nicotine strengths. Thus, clients can choose their blend according to their preferences. Vaping devices are affordable and do not have a nasty smell."
Juul is among the most popular brands of e-cigarettes in the world. It helps keep adult smokers away from conventional combustible cigarettes. Hi-tech and compact design, the ability to give a buzz to the user, and the fruity and the sweet flavors on offer are among the numerous reasons that have made Juul popular. Clients can buy Juul in Miami Beach from Rubii Vape and Smoke Shop. The shop has several excellent customer reviews. Thus, clients are assured of getting top-quality products and services from the company.
Offering tips for choosing the best vape shop, the company spokesperson said, "Looking for the best vape shop can be a daunting task as there are numerous shops available in the industry. Here are some tips for choosing the best smoke shop. Clients need to choose shops that give customers special attention and make them feel comfortable. They should ensure that the company's website has all the information about its services and products."
There are various types of hookahs, including modern and traditional. Modern hookahs are usually made on assembly line production using modern techniques. They are made from lightweight materials. This enables one to ship the product to various parts around the globe quickly. On the other hand, traditional hookahs are typically constructed using heavier material and are made by hand. They are generally preferred by individuals who want to add their unique hand-made antiquity to their collection. Before buying a hookah, clients should ensure they choose the right height for the item to get the best experience. Those wanting the best hookah in Miami Beach can contact Rubii Vape and Smoke Shop.
About Rubii Vape and Smoke Shop
Rubii Vape and Smoke Shop is a local smoke shop in Miami that offers all kinds of smoking devices that clients need.
Contact Details
Company Name: Rubii Vape and Smoke Shop
768 W 41st St, Miami Beach,
FL 33140
Telephone: 786-355-4424
Email: murat@rubiivape.com
Website: https://rubiismokeshop.com/
Source :
Rubii Vape and Smoke Shop