Rubii Vape Shop: A Smoke Shop in Miami, Providing Quality Hookahs and Juul Accessories
Rubii Vape Shop, a number one smoke shop, offers hookah, Juul pods, and Juul accessories in Miami Beach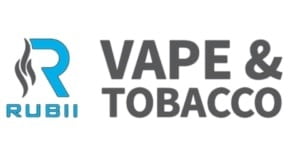 Press Release (ePRNews.com) - USA - Jun 22, 2021 - Rubii Vape Shop is a top smoke shop that offers customers the best smoking products. They have an excellent customer service team who are always available 24 hours a day to attend to the needs of customers who want to place an order on their online store. More so, they offer a 100% free delivery for orders over $50. There is also a full money-back guarantee if customers are not satisfied with what they order. Some of the products they offer include Puffs Bar, bidi stick, ezzy oval, pop, HQD, and Just Puff.
In response to a query about their services, the spokesperson of Rubii Vape Shop commented, "We always let our customers know the reason why vaping is better than conventional smoking. With vaping, individuals can replace tobacco products safely and effectively, and it reduces the potential risks of smoking for old smokers and the young ones who are getting addicted to nicotine. Vaping is also a cheaper option than smoking as the money used to buy a pack of cigarettes can buy a pack of Kratom juice that will last for days. It also helps people quit smoking as it is a great way to ease their ways into smoking cessation. No nasty smell is produced as vaping juices comes in different flavors, and as such, they can choose their preferred one".
Rubii Vape Shop has a guide for their customers on how to select the best Hookah for smoking. Factors to be considered include the hookah's origin, materials, height, price, and multiple hose choices. It is essential to search for a body tube made of a metal material such as brass, as it causes the hookah to heat up quickly. It is also well-known that hookahs from China are not expensive, and the quality is not always up to standard. Hence, anyone who wants to buy hookah made in China should buy a glass hookah, as it will last longer and give them a better smoking experience. Customers should also avoid copper-based hookahs because they corrode quickly, making it potentially dangerous to smoke from.
The spokesperson of Rubii Vape Shop further commented, "We have a 30-day return policy, and this means that anyone who buys from us has the opportunity to request a return with 30 days. However, for an item to be eligible for a return, the item must be in the same condition it was received with proof of purchase. Once we accept an item from a customer, we will send a return shipping label to him/her, and we will credit the customer using their original payment method".
Rubii Vape Shop offers its customers excellent services, which ensure a memorable experience. Customers can also subscribe to their newsletter to get the latest information about their products.
About Rubii Vape Shop:
Rubii Vape Shop is a quality-driven smoke shop in Miami Beach. Online reviews from their customers show that they are customer-focused. Thus, those interested in getting Juul Miami Beach can visit Rubii Vape Shop.
Contact Information:
Rubii Vape Shop
768 w 41st Street
Phone: +1(786)355-4424
Email: info@rubiismokeshop.com
Website: https://rubiismokeshop.com/
Source :
Rubii Vape Shop