Rubii Vape and Smoke Shop Offers Vape and Tobacco in Miami Beach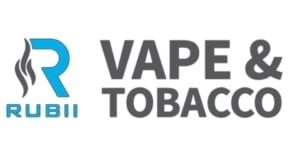 Press Release (ePRNews.com) - Miami Beach, FL (USA) - Jul 09, 2021 - Rubii Vape and Smoke Shop is a Miami-based shop offering a wide selection of quality vaping devices and disposables, smoking devices, disposable pods, and other related products. It sources its products from the best brands. The company also has unparalleled customer service and support, including free product delivery across the Miami region. At Rubii Vape and Smoke, clients can find up to 24 flavors of disposable vape to choose what suits their taste.
Speaking about e-cigarettes, the Company Spokesperson said, "We stock a variety of e-cigarettes to enable our clients to enjoy different flavors of smoke. We have cig-a-likes, vape pens, and MOD in different shapes, sizes, and flavors. Our Cig-a-likes are 1st-generation e-cigs, very small in size, and easy to use for beginners and pros. Our vape pens are larger, with refillable tanks. The third-generation includes Mods, which are designed with advanced technology that allows you to customize your vaping experience. They have features and settings to necessitate this."
Clients looking for a vape shop near me can easily find Rubii Vape and Smoke Shop by searching online. It's easy to have products delivered by ordering them online. Rubii shop makes its clients comfortable, and customers will find every product they need under one roof, including tobacco and vapes. Its sales representatives are friendly and will make all shoppers comfortable. Before the customer makes a purchase, the sales agents will try to understand their needs and guide them through their products to help them pick the right one for their needs.
Speaking about tobacco, the Company Spokesperson continued, "Our tobacco shop was developed with vaping enthusiasts in mind. We stock many products to satisfy our customer demands. And we are committed to ensuring that we deliver the best quality products in the market. When you place your order with us, we'll make sure you receive the right goods on time. Apart from product variety, we also assure you of quality and value."
Rubii Vape and Smoke Shop provides a warm, welcoming environment for people looking for smoking and vaping products at very reasonable rates. It is a one-stop shop for all things vaporizers, e-cigarettes, hookahs, and more. Whatever stig flavors they may need, they'll find them at Rubii. The company has the most outstanding shopping experience in Miami, with salespeople who have the expertise and are dedicated to their work. For those looking for quality tobacco products in Miami Beach, Rubii offers much more, and it never compromises on value.
About Rubii Vape and Smoke Shop
Rubii Vape and Smoke Shop is committed to offering the highest quality of smoking and vaping products, including Juul Miami Beach. Clients are treated to different varieties of products they prefer. Whether looking for nicotine or non-nicotine products, Rubii has them all stocked up in its inventory. And their sales agents are always on hand to assist.
Contact Details
Rubii Vape and Smoke Shop
768 W 41st St, Miami Beach,
FL 33140
Phone: +786-355-4424
Email: info@rubiiSmokeshop.com
Website: https://rubiismokeshop.com/
Source :
Rubii Vape and Smoke Shop