Shim Clinic Offering Consultations and Treatment for Premature Ejaculation
Shim Clinic, a private, confidential and general practice conveniently located on South Avenue 3, is offering consultations and treatment for Premature Ejaculation in Singapore.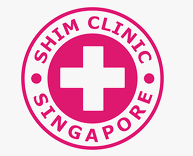 Press Release (ePRNews.com) - Singapore - Jun 09, 2018 - Shim Clinic is a Private and Confidential General Practice (P&C and GP) with skills, compassion and a convenient location. The practice features a team of doctors and support staff that follows the standard framework of therapies for men's general health and sexual health. The staff members are qualified, compassionate and multi-lingual with fluency in English, Thai and Chinese (Mandarin & Hakka). Shim Clinic is known to follow a fair pricing policy to ensure quality backed healthcare for all ends of the socio-economic scale. Moreover, the clinic is conveniently located in Bedok, South Avenue, making it easily accessible from all nooks and crannies of Singapore.
Providing insight into Shim Clinic's treatment portfolio, one of its executives recently stated, "Shim Clinic is a mission to help Singaporeans achieve and maintain good health and aesthetics. Men across age groups and occupations visit us for consultation, screenings and treatments for sexual issues, such as Erectile Dysfunction (ED), Premature Ejaculation (PE) and Testosterone Deficiency Syndrome (TDS) / Andropause. We also support the beauty needs of common folks with treatments for wrinkles, fine line, face/jaw slimming and reduction, obesity, acne, pigmentation and skin care. Men with balding patterns and hair loss are also welcome."
Shim Clinic takes a holistic approach to healthcare, as is evident in its specialized healthcare programs, including Quit Smoking, Travel Health, UTI, Contraception, Vaccine, and Influenza Vaccine History and more. The clinic puts its best foot forward to provide accurate diagnosis for all major Sexually Transmitted Diseases, including, but not limited to, Genital Herpes, Genital Warps, Molluscum Contagiosum, Syphilis, Gonorrhoea, Chlamydia, Candidiasis and Trichomoniasis. Moreover, Shim Clinic is particular about the privacy of its visitors with proper arrangements in place to keep the identity and medical details anonymous.
Offering information on the Premature Ejaculation treatment on offer, the executive further stated, "When males fail to delay the time of intercourse, the condition is termed as Premature Ejaculation (PE). Here, the ejaculation occurs much before the sexual partner would like it to occur, leading to a psychological mismatch of expectation that leaves her unsatisfied. The chances of an ejaculation even before the penetration are also commonplace. As troublesome and embarrassing as the condition is, the male has to seek immediate medical intervention to tide over this malady. At Shim Clinic, we treat Premature Ejaculation cases to the best of our abilities."
Shim Clinic has a strong focus on diagnosis and treatment of Premature Ejaculation. The clinic brings an online questionnaire to help readers to identify whether they have symptoms of Premature Ejaculation or not. Once the patient reaches the clinic, the on-premise doctor will offer a consultation in a pleasant and obscure setting, educating him on various aspects of the Premature Ejaculation treatment, includes procedures, cost and more. Moreover, Shim Clinic, an HIV Test Clinic, offers walk-in consultations, relieving   patients from the hassles of appointment bookings.
About Shim Clinic:
Shim Clinic is a private and confidential and general practice based in South Avenue 3, Singapore. Its mission is to provide consultation and treatments in men's general and sexual health, along with screenings for all prominent sexually transmitted infections. Lately, Shim Clinic is attracting the attention of seeking help for HIV in Singapore.
Contact information:
Shim Clinic
168 Bedok South Avenue 3
#01-473, Singapore 460168
Tel: +6564467446
SMS: +6586687446
Website: https://www.shimclinic.com/
# # #
Source :
Shim Clinic