Shim Clinic Providing HIV Testing and Screening Services in Singapore
Shim Clinic, a specialist in treating sexually transmitted diseases, is conducting result-oriented HIV testing and diagnosis at its private and confidential medical centres in Singapore.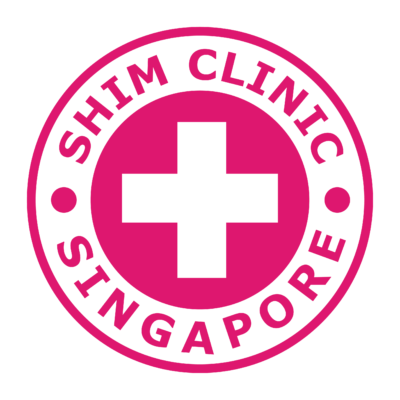 Press Release (ePRNews.com) - Singapore - Feb 02, 2018 - Shim Clinic is a general practice clinic that offers diagnostic and treatment services for various types of medical and sexual health problems. The clinic also provides medical consultation to people who want to quit smoking, need to go for vaccination, and require advice on contraception or travel health issues. Shim Clinic has expert multilingual doctors to care for and treat patients suffering from hepatitis B, candidiasis, gonorrhea, syphilis, trichomoniasis or urinary tract infection. Patients can also seek treatment for obesity and male baldness.
In a recent industry conference, one of the managers at Shim Clinic informed, "We offer treatment for a variety of medical issues, including aesthetic and skincare troubles. Patients in Singapore approach us regarding general problems of acne, pimples, wrinkles or skin pigmentation. We also offer expert treatment for genital herpes, genital warts, molluscum contagiosum, and chlamydia. Further, we specialize in providing diagnostic and treatment support for men's health problems that range from erectile dysfunction and andropause to premature ejaculation. At our walk-in clinic, patients do not need prior appointments."
Shim Clinic helps people with weight management. The clinic also extends services for jaw slimming and face slimming. Apart from that, men and women can find the effective treatment for sexual health issues like STD and HIV in the confidential settings of Shim Clinic. They can feel at ease, as the experienced doctors offer them detailed consultation and friendly caregivers provide complete care and attention. The clinic conducts full and comprehensive STD testing, as well as HIV testing with 20 min result, 28 days after exposure.
The manager additionally asserted, "There are several symptoms of HIV infection that occur after two to four weeks of receiving the infection. These symptoms may vary from fever and skin rashes to genital sores and swollen glands. People must be aware of these symptoms and get the HIV testing done if they are experiencing some of the common symptoms. As it is not a surety that such symptoms are only applicable to STDs, we conduct different tests on a case-by-case basis to confirm any infection."
Shim Clinic conducts the HIV PEP treatment when it is required to stop patients from getting HIV infected if their exposure was less than 72 hours ago. However, on observing some common HIV symptoms, the clinic performs different types of tests based on the exposure period and medical condition of the patient. Shim Clinic is an HIV test clinic that uses the latest equipment and technology to help patients with STD testing and treatment that can practically decrease the infection risk by 90 percent.
About Shim Clinic:
Shim Clinic offers medical consultation and diagnostic and treatment support to patients suffering from various types of diseases and sexual health issues. The clinic also conducts HIV test in Singapore. The HIV testing includes the 4th generation ELISA test to accurately detect HIV infection. Additionally, the experienced doctors at Shim Clinic deliver effective treatment for issues like testosterone deficiency syndrome, male pattern baldness, and hair loss. Patients receive private and confidential treatment services at the well-equipped centres of Shim Clinic.
Contact Information:
Shim Clinic, Singapore
168 Bedok South Avenue 3, #01-473
Singapore 460168
Phone: (+65) 6446 7446
Fax: (+65) 6449 7446
Website: https://www.shimclinic.com/singapore/
HOURS:
Mon–Fri: 9 am – 3 pm; 7 pm – 11 pm
Sat–Sun: 7 pm – 11 pm
# # #
Source :
Shim Clinic