Shim Clinic Providing Diagnostic and Treatment Support for STD and HIV Patients
Shim Clinic, a general practice clinic in Singapore, is delivering diagnostic help and treatment to patients who have doubts or display the symptoms of STD or HIV.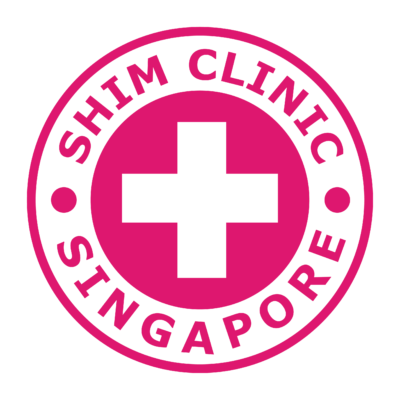 Press Release (ePRNews.com) - Singapore - May 02, 2018 - Shim Clinic offers testing and treatment solutions for different types of diseases and medical problems. The clinic provides diagnostic and treatment support to patients having hepatitis B, genital herpes, genital warts, chlamydia, candidiasis, and trichomoniasis. The patients with molluscum contagiosum, syphilis or gonorrhoea can also receive treatment and testing support at Shim Clinic. In addition to that, the clinic offers consultation and services related to urinary tract infection, quitting smoking, vaccination, contraception, and travel health.
At a recent seminar, the owner of Shim Clinic informed about their specialized solutions for sexually transmitted diseases, "We conduct the diagnosis and provide treatment to male patients who may be suffering from medical issues like erectile dysfunction, premature ejaculation, andropause, and male baldness. In addition, we specialize in delivering testing and treatment support to STD and HIV patients in our comfortable, confidential clinic setting in Singapore. We have experienced multilingual doctors to deliver suitable treatment to patients."
The symptoms of a sexually transmitted disease differ between men and women. These occur when a sexually transmitted infection becomes symptomatic. Therefore, having no symptoms does not mean that there is no infection. The symptoms of STD that occur frequently include painful urination and discharge from the genitalia, multiple painful genital blisters and multiple painful genital ulcers with painful inguinal lymph nodes, single painless genital ulcer, fleshy cauliflower genital growths, and fever and generalized rash. Shim Clinic performs different tests to detect these symptoms.
The owner of Shim Clinic also stated, "We perform full and comprehensive STD testing to screen a sexually transmitted infection after unprotected sex, like a condom break or slip or no condom use. According to each case of STD or HIV, we may also perform individual tests on males and females. While we do the nucleic acid test, we may also conduct rapid tests. Apart from this, we provide consultation to STD and HIV patients on how HIV infection can be stopped before and after exposure, as well as to individuals who need to take precautions to avoid STDs."
Shim Clinic detects STD symptoms, as well as HIV symptoms that display in common forms like the joint ache, fever, malaise, blurred vision, neck stiffness, sore throat, headache, breathlessness, muscle pain, swollen glands, cough, vomiting and some others. The clinic uses modern techniques and equipment to perform diagnostic testing and provide treatment that can decrease the infection risk by 90 percent. Shim Clinic performs the HIV PEP test to stop HIV within 72 hours of exposure. The clinic also does HIV testing with a 20-minute result, 28 days after exposure.
About Shim Clinic:
Shim Clinic provides diagnostic testing and treatment support for several medical problems that range from men's health issues to STD in Singapore. The general practice clinic has a private and confidential setting to ensure that the patients with STD or HIV can comfortably undergo the treatment. Shim Clinic conducts the 4th generation ELISA test to accurately detect HIV infection in men and women. Additionally, the clinic offers aesthetic treatment and solutions for problems of wrinkles, acne, and pigmentation. Shim Clinic is a walk-in clinic, where patients do not need prior appointments before visits.
Contact Information:
Shim Clinic, Singapore
168 Bedok South Avenue 3, #01-473, Singapore 460168
Phone: (+65) 6446 7446
Fax: (+65) 6449 7446
Website: https://www.shimclinic.com/singapore/
HOURS:
Mon -Fri: 9 am – 3 pm; 7 pm – 11 pm
Sat -Sun: 7 pm – 11 pm
# # #
Source :
Shim Clinic