Sterling Parfums opens new retail store in Deira City Center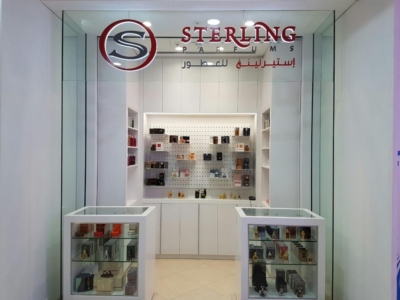 Press Release (ePRNews.com) - DUBAI MEDIA CITY, UAE - Feb 13, 2017 - Sterling Parfums, the region's leading manufacturer and distributor of perfumes and cosmetics, has announced the opening of its new retail store in Deira City Center.
A part of the prestigious Fakhruddin Group of Companies, Sterling Parfums has numerous and diverse perfumes and cosmetics brands catering to a global audience.
The new store is Sterling Parfums' 4th retail store in the UAE and marks its strategic business growth aimed at boosting its retail footprint in the UAE and the region. The store, located in level 1 in the mall, showcases a range of fragrances and deodorants from its already globally successful brands Armaf, Estiara, Style and Flavia in the French category while Hamidi Oud & Perfumes in the Oriental category.
Commenting on the new store, Mr. Asad Zaidi, General Manager, Sales at Sterling Parfums, said: "The launch of our new retail store at Deira City Center comes amidst an exciting growth phase for Sterling Parfums in the region. This new store provides our customers in the UAE with innovative, dynamic and quality products at the most competitive prices, making it the one-stop destination for all fragrance needs. As an introductory offer, the company is also offering a wide array of exclusive offers at the store. The strategic location of Deira City Center offers unmatched advantages to our brand positioning in the UAE."
The company's growth mandate includes developing diverse brands of fragrances, beauty and personal care products that drives its business and corporate philosophy. The company works in partnership with its stakeholders to ensure that it continuously delivers value added products.
Source :
Sterling Parfums