SUNRISE OFFERS TRIPLE GUARANTEE FOR ALL CARPET CLEANING
Guarantees not 'to pull the rug' from under clients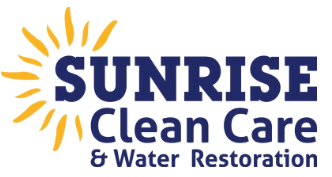 Press Release (ePRNews.com) - Atlanta - Nov 20, 2018 - Marking its 40th anniversary as the premier carpet cleaner in Atlanta, Sunrise Clean Care & Water Restoration is offering a three-point guarantee to ensure your carpets receive a thorough clean.
Rather than cutcorners, Sunrise's skilled professionals are trained to clean even the toughest carpets. Their three-part guarantee offers:
100% money back guarantee: If you're not happy, they'll re-clean for FREE. And if you're still not totally head-over-heels, they'll give you all your money back. No questions asked.
30-day guarantee: Spots removed stay gone (including red dye stains). But, if one does return, Sunrise gives you 30 days to call back to remove it for FREE.
7-day guarantee: If a catastrophe happens to your carpet within the first week after we clean it, we'll return and spot clean at no charge.
Sunrise owner Paul Masters said: "Since 1978, we've been cleaning the carpets of Atlanta's finest homes, great estates, country clubs, residences and offices, so we have enormous experience.
"We are the state's number one referred carpet cleaner because we have perfected our cleaning methods and spotting techniques to give our clients maximum cleaning results. Our professionals also have the best equipment to give carpets an unrivalled deep clean."
Sunrise adopts a tried-and-tested12-step process from pre-inspection and pre-spray to rinsing and drying to make carpets look and smell their best.
Mr. Masters said Sunrise picks up 98% of the moisture put down by its 20 horse-powered truck-mounted equipment as part of a deep extraction process. Drying is complete within eight hours.
Their attention to detail means they don't cut corners, but cover every square inch. If furniture has to be moved, then they will move it and place blocks under the furniture so the carpets will dry properly.
Sunrise is also IICRC Certified and a Chosen Member of Ethical Services assuring their staff are trained and tested before they even see a carpet to clean.
"We also abide by a strict code of ethics to ensure 100% customer satisfaction, or we'll go back and extend our services for free to give them peace of mind."
For more information on Sunrise Clean Care & Water Restoration visit their website at https://www.sunrisecleancare.com. To book their services, you can schedule by phone (678) 929-6182 or via email at paul@sunrisecleancare.com
Source :
https://www.sunrisecleancare.com