Tantric Massage Training Workshop in London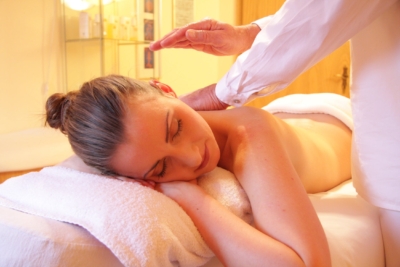 Aphrodite London have just announced another great tantric massage workshop to enable guys, gals and couples to learn and master the art of Tantra and Tantric massage. The next workshop is due to take place in the West London area, and will be put on by some of the best tantric practitioners who have many years of experience in providing this sensual massage technique.
The day will start at 9am and run through to 6pm on 21st March, 2020 – venue to be announced in West London.
Whats Involved in the Tantric Therapy Training?
Our workshops cater for both men, women and couples and they can offer different benefits to each. In the workshops you will be taught the art of spiritual touch and how this is used not only a tool of spiritual healing, but also a way to form deeper connections with your partner or loved one, and also to experience much more sexual pleasure.
Many that embrace Tantra describe this as a true life changing journey, which really becomes a way of life, which encompasses body, mind and spirit. The sessions will involve practical training and guidance, as well as spending time learning more about the concepts, fundamentals and goals of Tantra. Whether you are looking for pleasure, health or psychological benefits, tantra therapy can really be a great choice of therapy for you.
Booking Your Place
We are currently taking bookings for this amazing tantric experience in the heart of London from today where you can learn much more about this wonderful therapy. Bookings can be made through our online form on the website or by calling our team on the numbers provided. We hope that you choose to embark on your tantric journey with Aphrodite Tantric Massage in London starting on March 21st 2020 in Central London.