tarm DOT – White light RGB show laser system with starry sky effect for professional use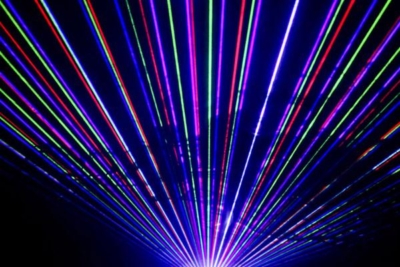 Press Release (ePRNews.com) - HERNE, Germany - May 09, 2017 - Tarm DOT is a multi effect projector with unique glass effects. It's a pure diode solution with analog color modulation and a great white balance. The guaranteed output power is 3'900 mW. The tarm DOT can create the Microstar effect, which simulates a starry sky, just like it was a real one – even in white light.
Besides the Microstar effect the tarm DOT offers other optical effects built in. The control of the tarm DOT is through DMX, so no laser software is required. This allows for easy integration into existing lighting setups.
The tarm DOT is equipped with optical and glass effects. That's why the projections are flicker free, as no moving parts, like scanners, are used for creating the display. This makes this show laser device especially suitable for TV productions.
Following effects are built-in: Microstar (starry sky effect), Grid narrow (50° angle diffraction, suitable for long distance projection), Solid Line (120° deflection), Line Effect (dotted line, 90°).
Due to the analog color modulation it is possible to get up to 160,000 color shades, including white. The Tarm DOT laser light is equipped with a red (1'200 mW / 638 nm), a green (1'000 mW / 520 nm), and a blue (2'200 mW / 450 nm) diode laser source.
A four level zoom lens allows for zooming the laser projection and thus adapt it to the requirements of the venue.
The laser systems have a compact housing, thus they're easily integrated into existing lighting setups and existing room concepts. Due to the durable mounting bracket, the Tarm DOT systems can be mounted in standing and hanging position, thus it is possible to hang the units from a truss or mount them on top of a stand.
The tarm DOT is also available as moving head: In combination with the RTI Velox, the tarm DOT can be exactly positioned with infinite PAN and TILT angle.
Find more details: https://www.laserworld.com/shop/tarm-dot-show-laser-light
http://www.tarm.com/en/laser-systems.html
Source :
tarm® laser