TGN Property Management Launches New Website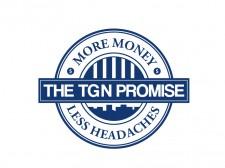 Press Release (ePRNews.com) - Los Angeles - May 16, 2016 - TGN Property Management, Los Angeles' premier residential and commercial property management company, has proudly announced the launch of a completely redesigned website, http://tgnpropertymanagement.com/ . With an attractive, user friendly experience, this Los Angeles Property Management website was created to be rich with informative property management content; and designed to be clean, modern, and seamless. Most importantly, it was made to look and function just as effortlessly on a mobile device as it does on a full size web browser, as most of today's web browsing is done on a cell phone or tablet.
The most notable feature is their brand new Los Angeles Property Management blog. TGN Property Management created a blog driven on the idea of educating readers on everything there is to know about property management, and the property management industry.
"We wanted to be distinct and different in our own way. Everyone in the property management industry always follows the same old trends. Websites look boring and plain. Our unique approach was to become an authoritative online source for hard money loans with a user friendly modern feel."
One of the other additions to their Los Angeles Property Management website was the testimonials tab. A section devoted entirely to past satisfied clients. This portion of the site is dedicated to honest feedback from current and past clients of TGN Property Management.
"There's no better way to display how past and current clients feel about our property management services then to showcase their satisfaction with genuine testimonials."
Above all, the most prominent add-on was the easy to use vacancy search. A section on the site designed to give the applicant an opportunity to thoroughly research the vacancies throughout the Los Angeles area.
About Legacy Private Funding
TGN Property Management is Los Angeles's premier source of property management services. Los Angeles property management company TGN, serves Los Angeles with both commercial and residential property management services.
Company Contacts:
TGN Property Management
Shane Edele
310-623-2704
Agency Contact:
Creative Legacy Agency
Christopher Lara
1-949-283-2249
Chris@MarketingConsultantOrangeCounty.com
Source :
Creative Legacy Agency