The Biggest Initial Coin Offering Event Of The Summer Arrives
Eterneum Project, Technology, and Protocol. For the first time in the history of ICOs, a multi-token coin release to cover funding of multiple advances in computer science protocols was created by AI.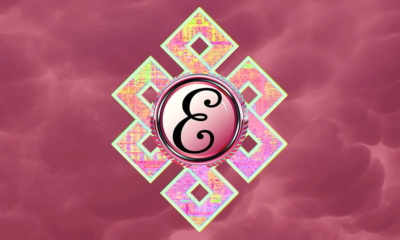 Press Release (ePRNews.com) - GENEVA, Switzerland - Jul 23, 2017 - For the first time in the history of ICOs, a multi-token coin release to cover funding of multiple advances in computer science protocols leading to a unified intelligent network platform has left the tech world amazed by its scope.
Eterneum is composed of 12 advanced programming projects to be developed over a 5 year roadmap. There are 5 ICO events held on every Tuesday through the month of August. Holding 5 initial coin offerings for 1 expansive programming project has never been done before.
The first ICO in a series of 5 is Dharmadollar being held August 1st on the Dharmadollar.org website. It will start at 12 Noon Eastern Standard Time on that day and run over 4 days to Saturday, August 5, 2017. The next ICO after that happens on August 7th. It is Equitycoin at Equitycoin.org followed August 15th by Xenocoin at Xenocoin.org. August 22nd at 12 Noon the ICO fundraising event for SportsToken takes place at SportsToken.org. Rustcoin takes place on MetaSciens.com on the 29th.
The amount being raised is $300,000,000.00. At this amount, a decision to have investment staggered over multiple aspects of the larger Eterneum project creates natural benchmarking spots to judge performance from the onset of the endeavor. Stretching fundraising over a period of a month creates more investment strategy flexibility. Each coin will be priced less than the last. A price change will occur daily starting at Noon EST to a lower asking price for the token while it is active over the 4 day period.
The starting prices will be announced later in the week. New security protocols are being developed to prevent interference from hackers possible attempts to divert funds, since the $7 million CoinDASH ICO debacle last week from hackers getting onto their website.
The tokens are created on the Ethereum network. When the Eterneum network becomes available, the 5 tokens can be traded for the new Eterneum coins when they become available. The tokens can still be used as a value bridge between Ethereum and Eterneum.
"I almost put my name on the Eterneum white paper," said Jeff Thompson, a research scientist, who is also the founder of MetaSciens, which is an organization, focused on out-of-the-box, or novel technological solutions to large, sometimes world size, problems. "Instead, I put Satoshi Nokomata, and no, it is not my pseudonym."
Satoshi Nakamoto is the pseudonym of the person who first released the Bitcoin Protocol white paper – "Satoshi Nokomata is an AI focused on blockchain development."
Artificial Intelligence created a large portion of the Eterneum Project and began as an attempt to find a solution to the Holocene extinction event that is currently happening and is a serious existential worldwide problem.
The new Eterneum protocol involves tying multiple blockchains, with multiple functions together into a specialized graphical user interface.
The unique solution Satoshi Nokomata came up with was a method to collect a Noah's Arc worth of genomic information under trusted security protocols, and in the process, it created an advanced AI platform for the masses.
"I have a remarkable group of people who helped me with Satoshi. I feel in awe – that I am witness to an evolutionary leap in intelligence on the planet. I think we are the only ones that have an ICO today that is focused largely on an AI's insight," said Jeff Thompson.
The Eterneum White Paper is located on all the websites hosting the 5 ICOs.
https://Dharmadollar.org/
Source :
MetaSciens

Business Info :
MetaSciens
United States