The FlipHTML5 Online Catalog Maker Helps Brands Generate More Leads
FlipHTML5 is an easy-to-use online catalog maker for businesses. It offers a variety of features that can help businesses create content that resonates with their audience and optimizes branding opportunities.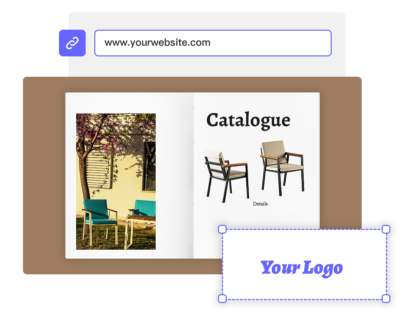 Press Release (ePRNews.com) - Hong Kong, China - Jun 09, 2023 - In today's digital age, the FlipHTML5 online catalog maker is important for any business looking to stay competitive. Whether a professional marketer or one just starting in the business world, FlipHTML5 provides the tools to help create professional-looking illustrations for businesses.
FlipHTML5 offers an extensive library of layouts, presets, and effects for creating a unique brand identity. With the ability to customize backgrounds, fonts, colors, and other visual elements of digital catalogs, users can customize their catalogs to fit their brand's visual identity. Furthermore, the FlipHTML5 online catalog maker makes adding interactive elements such as video clips, slideshows, and audio files into the company's catalogs easy. This makes it easier than ever before to engage customers with exciting visuals that draw attention and increase sales.
FlipHTML5 allows users to share their creations seamlessly across multiple platforms, including email, websites, and social media platforms. With this feature enabled, customers can quickly explore a company's product offerings without leaving their email or website. Additionally, using the built-in analytics tool of this online catalog maker, companies are able to track customer engagement levels so they can adjust their marketing strategies accordingly for maximum success.
Aside from its wide range of customization options and sharing capabilities, one of the major advantages of using the FlipHTML5 online catalog maker is its cost-effectiveness compared to traditional print methods. For example, businesses save money on printing costs since users can view digital versions of their product catalogs instead of wasting resources on printed materials that may not be seen by many customers at all.
The FlipHTML5 online catalog maker allows users to quickly update and change their catalogs without reprinting them. This saves businesses time and money and makes them look more professional.
"This online catalog maker gives you the freedom to customize your creations according to your branding needs," says Winston Zhang, CEO of FlipHTML5.
To learn more about how to use this online catalog maker to showcase your brand, please visit FlipHTML5.
About FlipHTML5

FlipHTML5 Co., Ltd provides a digital publishing platform with advanced features that everyone can use to easily create and distribute their digital publications across multiple platforms.
Source :
FlipHTML5 Software Co., Ltd.