The Trendy and Effortless Way to 'U-Lace' Your Sneakers
For over a decade, Tim Talley's brainchild – the New York-based company, U-Lace, has grown to become a global sneaker lace icon. The No-tie Sneaker Laces have made life so much more stylish and easier for every sneakers lover, especially younger kids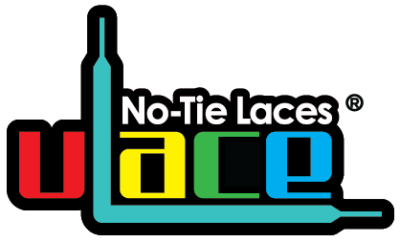 Press Release (ePRNews.com) - USA - Apr 06, 2019 - U-Lace's No-Tie Sneaker Laces has always been about "you", and their motto 'Lace Once and Never Tie Again' reflects the purpose for which U-laces were created – i.e. to turn your bunny ears laced sneakers into sleek and easy slip-on sneakers. In addition, Talley expresses that, U-laces are not only about ease and comfort; they're also about you – the artist creating your own masterpiece, on your own canvas – your sneakers with the right paint – your U-laces! You can decide on where to buy white shoe laces or multi-colored ones, at a store near you or have it delivered to your doorstep by ordering online.
The modular Polyester blended with special Lycra fiber material used in making U-Laces, makes them resilient, durable, and also provides just the right amount of rebound to give you the perfect fit. Installing U-Laces is also an effortless process thanks to the custom patented aglets with domed tips and a locking mechanism that keeps the no-tie elastic laces in place.
Talley has been able to expand U-Lace's product range, saying, "We're always seeking ways to smartly innovate fresh and functional new products to expand our line. The key is that those products must stay true to our roots. Making incredibly unique and limited-edition basketball nets from actual lace material or creating SiliPrint printed U-Laces may have been initiated by lemons being thrown at us, but the lemonade we made from it, is truly something special."
Different U-lace sizes for every sneaker size are available to suit your fit. Smaller/tighter U-laces are available as U-Lace Kiddos. Although the name seems to indicate it is used for kids (between the ages of 4-13 years), there is no functional difference between its adult size counterpart – the U-Lace Classics.
Buy black and yellow shoelaces, fire combo pack (a combination of White, Yellow, Bright Orange, Neon Orange, Scarlet Red, & Maroon laces), Spring-time (a combo of Shocking Orange, Sky Blue, Yellow) etc., or more retro-futuristic blends of neon colors.
About U-Lace
Founder and serial entrepreneur Tim Talley has met with his share of challenges in running U-Lace. A major accomplishment was seen in 2014 when Talley won Shark Tank with substantial investment from the billionaire investor Mark Cuban. Now, you can add spark to your outfit with lacing accessories such as U-Lace Buddies (icons, letters, and emojis as sneaker charms for personalizing) that can be attached to the U-Laces. Matching U-Lace colors to your outfit or simply using the rainbow multi-colored lace pack will give you a very upbeat look.
More information is available on
www.u-lace.com, https://www.facebook.com/u-lace/, @ulacesneakerlaces on Instagram, @U_Lace on Twitter, customer_service@U-Lace.com or (585) 454-8498.
Source :
U-Lace No-Tie Sneaker Laces