U-Lace No-Tie Yellow Sneaker Laces for the Perfect Shine on Feet
When it comes to teaming up your classic sneakers with stylish laces, nothing compares to U-Lace elastic sneaker laces. The no-tying lace hack conceptualized by Tim Talley is fun and functional. It is an effortless way to tie your laces with a simple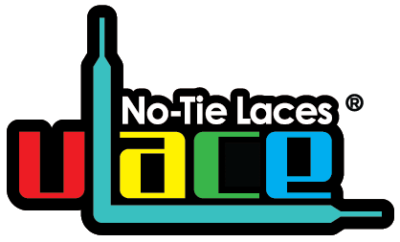 Press Release (ePRNews.com) - USA - May 06, 2019 - U-Lace is changing the way you tie your sneaker laces. As the global leader in sneaker accessories, the company manufactures elastic and modular no-tie laces for high tops, boots, and trainers. Recently, it added new shades of yellow to its already attractive lineup of colored laces. From canary yellow to mustard yellow, it has all the shades that you may need. Due to their no-tie function, you just need to install them once and never tie again.
Yellow shoelaces fits any style with ease due to its warm and classic tone. Pair mustard yellow shoelaces with your navy blue sneakers and add an instant dash of freshness and energy to your personality. With more than 56 colors available in the Classic range, U-Laces are always a step ahead of the latest color trends.
The Product Manager of U-Lace says, "When you want to hit the streets with a little more color on your sneakers, you can choose our multicolored U-Laces. From bright to subtle, neon and neutral, we follow almost every color dying pattern from the Pantone color book. Our modular lace design lets you create your own lace color story. Mustard yellow is a new addition and it surely will complement your sneakers, exactly as you wish."
Whether you choose a classic color or go for a bright shade, U-Lace no-tie sneaker laces are always up for style and function. Due to their domed tip design and angled aglets, it is easy to install a U-Lace in any sneaker with eyelets. The company has a huge range of elastic laces available in two standard sizes, the Classic and Kiddos product line. While Classic caters to the adult buyers, Kiddos U-Laces are perfect for children aged 4-13 years and adults with smaller feet.
U-Lace is a versatile product worn by everybody who loves sneakers. From school kids to ER nurses, on-call doctors, frequent travelers, busy moms, and people with special needs can rely on this simple lace-tying hack. It just takes two packs of no-tie U-Laces to lace up one pair of your favorite sneakers. Apart from laces, U-Lace manufactures sneaker-personalizing accessories including Lace Buddies (sneaker charms like letters, icons, and emojis), MONOgrams (metallic letters), and U-Nets (a line of limited-edition multicolor basketball nets).
So, don the colors of your team, choose yellow sneaker laces from U-Lace to tie once and never tie again.
About U-Lace
U-Lace is the brainchild of global trend-spotter Tim Talley. The company was founded in 2008 at Rochester, NY. With a deep focus on the customers, it gained global acceptance and also featured on an episode on Shark Tank in 2014. After that, it secured a huge investment and went on to diversify its product line since then. So, if you wonder where to buy yellow shoelaces for your sneakers, look no further and check out the collection of U-Lace.
More information is available on
www.u-lace.com, https://www.facebook.com/u-lace/, @ulacesneakerlaces on Instagram, @U_Lace on Twitter, customer_service@U-Lace.com or (585) 454-8498.
Source :
U-Lace No-Tie Sneaker Laces