U-Lace Up To Make A Style Statement with Neon Shoelaces
Tired of the same old white shoelaces? It's time to U-Lace up to change the look of your sneakers with trendy neon shoelaces. Since featuring on the Shark Tank show, the modular no-tie shoelaces have expanded to offer endless fashion possibilities wi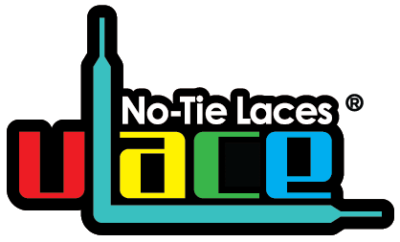 Press Release (ePRNews.com) - USA - Feb 04, 2019 - New York based U-Lace, a pioneer in modular no-tie shoelaces, launched a collection of fashionable neon shoelaces. These are a big hit with teenagers and adults alike. If you too want to flaunt your style in the boldest way possible, shop for purple shoelaces. Or add pomp and aplomb to your outfit with the large collection of U-Lace neon's. Their uniquely designed no tie boot laces are made from actual woven lycra fiber with high elasticity. This makes the laces strong and resilient with dome tips for an easy push-pull installation.
Unlike other no-tie shoelaces, U-Lace is made with a special additive laced-feel technology to give your sneakers a sleek, modern and clean look. When it comes to making a style statement, nothing says pop like neon colored laces. These special no-tie laces save you time while increasing the glam quotient of your sneakers. When buying shoelaces, choose two packs of any shade of U-Laces and give your outdated sneakers a trendy makeover. You can transform your sneakers into easy-on or easy-off slip-ons for comfortable fashion solutions.
"Once you try U-Laces, you're spoilt for choice," said U-Lace sales manager. "We are constantly reinventing the shoe lacing experience with a wide range of colors, patterns and creative accessories. So once you U-Lace, you never have to tie anything again." The recently launched neon shoelaces are the perfect way to achieve that cool look and turn heads.
The highly durable U-Lace has become a focal point for professional athletes and amateurs. After featuring on the Shark Tank in 2013, it multiplied the investment made by billionaire investor and Dallas Mavericks owner Mark Cuban. Ten years on, the brand offers many variations to help you alter the look of your sneakers based on your outfit.
The sneaker styling shoelaces are available in two sizes; U-Lace Classic and U-Lace Kiddos. Other products include the U-Lock Monograms, U-Lock Words, and custom colored basketball nets. Give your sneakers a new customized look every time you step out with the various shades of mix and match U-Laces.
About U-Lace
Founded in 2008, U-Lace makes highly elastic and durable no-tie shoelaces. It offers the largest selection of colored original woven lycra laces and patterns. The simplified minimalist design essentially makes U-Lace a one-size-fits-all product to deliver easy to customize consumer products. The trendy laces are made from a special yarn-dyed polyester lycra fiber that allows for a seamless look and comfortable fit.
More information is available on
www.u-lace.com, https://www.facebook.com/ulace/, @ ulacesneakerlaces on Instagram, @U_Lace on Twitter, customer_service@U-Lace.com or (585) 454-8498.​
Source :
U-Lace No-Tie Sneaker Laces