The Visiting Tailor is Offering Customized Solutions in Dubai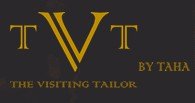 Press Release (ePRNews.com) - Dubai, UAE - Feb 28, 2019 - Hailing out of Dubai, The Visiting Tailor is a bespoke fashion house that focuses on enriching their clients' wardrobes through their range of modern clothing designs. Run by a team of fashionistas, the tailoring company has been able to deliver high-end clothing designs for their broad range of clientele, and this has seen them become a favorite among many. Combined, their team of master tailors carries over six decades of sartorial experience, an element that has allowed the company to stay ahead of their peers. They offer flexible services where they work with a client's schedule and at the same time guarantee affordable pricing for all their solutions.
Speaking about the clothing designs they cover, the Company Spokesperson said, "At The Visiting Tailor, we understand that the modern man has unique needs when it comes to fashion and that's why we've gone out of the usual norm to ensure that we address virtually all male fashion demands. To date, we can provide our clients with bespoke clothing including shirts, tuxedos, suits as well as wedding suits. With a team of brilliant tailors to back us, we're capable of providing excellent clothing solutions that will leave any individual looking their best. We use top-grade materials for any cloth that we tailor and are always keen to detail. In essence, when you choose us as your tailor, you can be sure that your wardrobe is in safe hands."
Since its inception in 2015, The Visiting Tailor has been bringing quality clothing to their clients' doorsteps in a rare fashion. Understanding the hassles of day-to-day life, the company has made it easy for clients who want to look good and not have to sacrifice their work time. Whether one it's at home or the office, the company can go to them and ensure they have a wonderful experience throughout the process. Additionally, they provide clients with an array of clothing designs for one to choose from and promise to always deliver beyond one's expectations.
Talking about the importance of looking good, the Company Spokesperson added, "The way you dress speaks volumes about your personality and how you carry yourself. At The Visiting Tailor, we know the importance of good dressing and hence, provide simply the best. Providing top-quality clothing has been our cup of tea since we made our entrance into the market and we've been fortunate to work with clients from all sorts of backgrounds. We know what men love best, and through close collaboration with a particular client, we're sure that we'll deliver solutions that will see anyone make a statement in any room they walk into."
Clients looking to get bespoke suits in Dubai can find the same when they choose The Visiting Tailor as their fashion house. The Visiting Tailor has been offering a broad range of bespoke suits for their clients, which has seen them become the go-to hub for such needs. Their craftsmanship is rare to find in the industry, and their range of suit fabrics will see any client get the perfect fit for them.
About The Visiting Tailor

The Visiting Tailor is a renowned tailoring company that focuses on offering bespoke solutions for its clients in Dubai. They cover all the requirements of a man's wardrobe and guarantee excellence when one partners with them.
Contact Details

Company Name: The Visiting Tailor
Tel: +971 50 937 4474
Email: info@thevisitingtailor.org
Website: www.thevisitingtailor.org
Source :
thevisitingtailor