TV Store Online Rolls out New Superhero Costumes and Apparel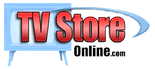 Press Release (ePRNews.com) - MI - Jul 19, 2018 - Michigan-based mega-retailer of all-things TV, movie and comic culture merch, TV Store Online.com, has just released a new series of exclusively-designed superhero t-shirts in tribute to the 2018 Summer superhero Blockbuster movie season.
Seeing the release of such blockbuster Hollywood films as Panther, Solo: A Star Wars Story, The Incredibles 2, Deadpool 2, Avengers: Infinity War and Ant-Man and the Wasp in the recent months theatrically and on home video, the well-known pop culture t-shirt website has just unveiled a collection of officially-licensed superhero apparel and DIY Halloween costume accessories based on many of the iconic characters created by Marvel, DC Comics, George Lucas, and Disney/Pixar for fans of all ages and sizes.
Selling only officially-licensed merchandise, leading the range of new and exclusively-designed superhero tees on the pop culture t-shirt website, is their line of Black Panther t-shirts. Now the world\'s ninth-highest-grossing film of all time, TV Store Online has just released a series of Black Panther movie t-shirts. Available in a variety of sizes from Small to 3XL, fans of the ground-breaking Marvel superhero Black Panther, who first appeared in Issue #52 of Fantastic Four in 1966, now have the option to flaunt their love for T\'Challa, the Stan Lee and Jack Kirby brainchild, via t-shirt form featuring Black Panther hero imagery straight from the 2018 blockbuster Hollywood movie starring Chadwick Boseman, or by going retro via an iconic image of Panther himself straight out of the pages of the classic 1960s Marvel comic books.
Boosting one of the largest collections of officially-licensed Star Wars merchandise available online today, TV Store Online.com has nearly 300 SKUs featuring an array of Star Wars merchandise from t-shirts to ugly Christmas sweaters, Halloween costumes — all supporting every major character in the Star Wars universe from Han Solo of Solo: A Star Wars Story to Boba Fett to Darth Vadar. The website\'s Star Wars merch represents the Original George Lucas Trilogy as well as the recent J.J. Abrams Disney rebooting of the franchise featuring the characters Finn, BB8, and Kylo Ren. From Star Wars ugly holiday sweaters to necklaces, DIY Star Wars universe Halloween costumes, any fan of Stars Wars would be hard-pressed to not find what their geeky science-fiction-loving heart is desiring when it comes time to dress to impress at comic con.
Source :
https://www.tvstoreonline.com/