Two Knockouts and a CEO in the mix for a Great Show
A Kyokushin Karate Champion, a CEO and a Photographer join Chris for one exciting show, so tune in.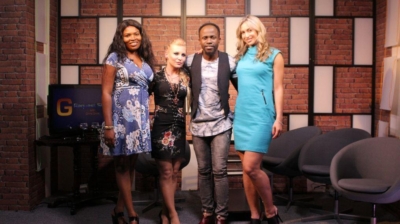 Press Release (ePRNews.com) - DUBLIN 1, Ireland - Jun 22, 2017 - This week, on the G Request Show we meet, 30-year-old Lithuanian World Champion in Kyokushin Karate, Aneta Meskauskiene, mother of two and wife with a full-time job at Accenture. Aneta discovered Kyokushin Karate when she was only seven years old after her family moved from Russia to Lithuania. Little did they know that she would go on to represent her country and achieve worldwide success in competition. She has now made Ireland her home and continues to bring home medals. She joins Chris in the studio to talk about her her success, her training regime and what it takes to be a world-class athlete.
Joining her on set is The founder of The Variety Show Group, Tina Nwachukwu, AKA Bessing Win. She came to Ireland in 2001 from Nigeria and within three years had set up the Variety show Group, which began as a talent show for children and youths from the Mulhuddart area. The variety group supports children and teenagers of all ages from various social backgrounds. She is on the show to discuss her success as a Pageant Queen and the work her organisation does.
Last but not least we have Photographer, Actress and Model Sylwia Szulc. Originally from Poland, Sylwia has experience, both in front and behind the camera. She is here in studio to discuss her amazing body of work with our studio audience.
Tune into Ben Television Sky Channel 182 Tuesday at 6.30 pm.
Try bentelevision.com if you can't get to Sky 182, watch live on your phone or computer through http://bentelevision.com/streaming/
About the G Request Show
Founded in 2005 when our Host, Chris Onos noticed the lack of social activities for the young people around his hometown of Tramore Co. Waterford and therefore set up the show as a music-based community programme. Since then, the show has grown from strength to strength, appearing in many different networks, including our current home on the Sky Platform, Channel 182. The show is now filmed in front of a live audience in Dublin city centre every week.
Source :
G Request Entertainment