UltraCrete Instant Road Repair® Takes off at Santiago International Airport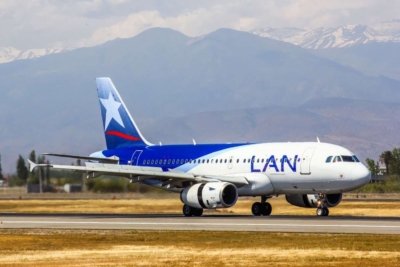 Press Release (ePRNews.com) - TAMWORTH, England - Aug 02, 2016 - Comodoro Arturo Merino Benítez International Airport – otherwise known as Santiago International Airport – is owned by the Chilean State and is the 6th busiest airport in South America. Headquarters for the Chilean Air Force, Santiago International Airport sees airlines regularly travelling to Europe and the Americas, and is South America's main gateway to Australia and New Zealand.
After a number of failed installations, the Chilean State had been looking for a pothole repair product that would outperform the current methods used on their runways.
17.2 million people travelled from Santiago International Airport in 2015 (with numbers expecting to double, to over 34 million by 2034), therefore it was crucial that the material chosen would provide a permanent repair, could withstand heavy and constant trafficking and cause minimal disruption to passengers. After careful research, the Chilean State trialled world renowned UltraCrete Instant Road Repair® for the repair.
UltraCrete Instant Road Repair® is a first time permanent pothole repair which has been continuously developed over the past 35 years and used all around the world with excellent results. It is being used on a daily basis in all climates, from the snow bound island of Hokkaido in Japan, to the tropical monsoon hit roads of Malaysia, in the freezing cold Scandinavian winters, the heat of the Namibian desert and the temperate climates of Europe. UltraCrete Instant Road Repair® performed well in Chile, where temperatures soared to 25°C on the day of the repairs.
There are many cold lay asphalt repair products available, but UltraCrete backs up its technical claims! Strength is gained by compaction, becoming stronger the more traffic travels over it, making it the ideal product for repairs to the runway. UltraCrete Instant Road Repair has been used to repair damaged asphalt on a number of international airports including Heathrow, Milan Linate, Narita Tokyo, Warsaw and Hamburg.
Applied in 3 easy steps – clean, pour, compact­ – UltraCrete Instant Road Repair® can be applied in all weathers including hot, wet and cold. What's more, potholes repaired with UltraCrete Instant Road Repair® can be trafficked instantly making it ideal for environments where delays and disruption are not an option!
This innovative material conforms to vigorous European Testing, has been independently tested by the British Board of Agrément and is proven to be a quality, flexible and durable solution for first time, permanent pothole repairs.
For further information on UltraCrete Instant Road Repair, and the other highway maintenance materials available from Instarmac, please visit www.instarmacinternational.com or email international@instarmac.com.
To contact Interadi. please call (56-2) 2 3718565 or visit www.interadi.cl.
Source :
Instarmac Group plc