United States Women's Lacrosse Standout Kelly Rabil joins the Like A Pro Online Ecosystem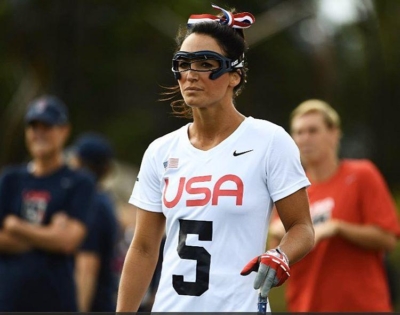 Press Release (ePRNews.com) - DENVER - Feb 16, 2017 - Like A Pro, LLC (www.likeapro.com) debuted a profile this week for Team USA Lacrosse standout Kelly Rabil. The former James Madison University player and spouse of legendary pro men's lacrosse player Paul Rabil, she was recently named to the 2017 FIL USA Team World Cup roster. Kelly, a midfielder, was also a member of the gold medal-winning 2013 World Cup USA team. Women's lacrosse is growing in popularity with many Division 1 schools adding the sport over the past several seasons.
A professional trainer day-to-day, Kelly is a fitness advocate in addition to being a world-class athlete. Her profile on Like A Pro gives her the opportunity to more directly interact with fans, brands and to identify specific training and lifestyle products she uses and recommends. Kelly has a significant following and enjoys interacting with youth athletes and fans, many of whom want to know about the gear she uses. Like A Pro makes it easy to view and purchase the specific products that Rabil recommends, including her favorite S'well (http://bit.ly/2lmBqfl) Water Bottle and her coziest New Balance Pullover (http://bit.ly/2kCBxPA). To view her full profile visit www.likeapro.com/athletes/kelly-rabil.
About: Like A Pro is a digital ecosystem where professional and Olympic athletes share their stories and have a direct connection with fans and brands, without the constraints of teams, leagues or associations. Like A Pro is distinctly Athlete Driven™. By providing behind-the-scenes content regarding their training, nutrition, music, gear and more, the athlete has a unique opportunity to create and curate their brand and ultimately own their legacy.
Source :
Like A Pro LLC

Business Info :
Like A Pro LLC
501 S. Cherry St #910
Denver, Colorado - 80246 United States
Phone: 8554654532
Website:
http://www.likeapro.com