Walter Charles, Chief Procurement Officer at Biogen, Joins the tealbook Advisory Board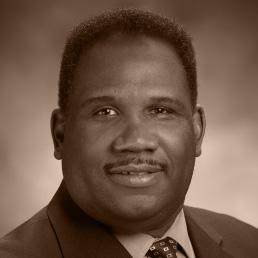 Press Release (ePRNews.com) - TORONTO - May 25, 2017 - tealbook, a supplier knowledge management platform that delivers actionable supplier intelligence for enterprise, announced today that Walter Charles, Chief Procurement Officer at Biogen, has joined their Advisory Board.
Walter is a visionary supply chain leader and an inspiring procurement futurist. His ability to deliver impactful results has created demand for him as a headlining conference speaker and disruptive industry influencer. Prior to joining Biogen, Walter held CPO roles at iconic companies such as Kraft Foods, Kellogg's, Johnson & Johnson Consumer Supply Chain, and Cordis (a former J&J's medical devices company).
All of Walter's experience as an executive leader has one thing in common: he has never hesitated to revolutionize the way procurement is managed. He quickly identifies 'broken' components of procurement process and technology and fixes them, even if he has to create a new solution in order to do so.
One key example of this is Walter's belief in the importance of small, diversity, and innovative suppliers. They are the least likely to be uncovered during conventional approaches to supplier discovery, but the most likely to have a significant impact on what the organization is capable of. He is a huge advocate of investing in diversity suppliers, both for the benefits they offer to enterprise and for the reciprocal contributions that makes to the health of the supplier base.
The dynamic relationship with Biogen has played a strong role in making tealbook the strategic source of peer-driven intelligence it is today. This is due in large part to Walter's vision for procurement's potential impact on corporate competitive advantage.
As he told Supply Chain World in 2016, "I like solving problems, but I like solving problems that actually matter." For procurement, access to actionable supplier intelligence addresses a series of problems that absolutely matter: diminishing returns from conventional sourcing, limited understanding of available supplier capabilities, and the slow speed of the traditional bid process.
Walter brings his revolutionary approach to the impressive tealbook board, which includes Mary Kachinsky, VP of Strategic Sourcing and Operations at FORMA Therapeutics; Chris Sawchuk, Principal and Global Procurement Advisory Practice Leader for The Hackett Group; Gregg Brandyberry, Former Vice President of Procurement for GlaxoSmithKline; Rhonda Griscti, VP of Global Procurement at Medidata Solutions; David Davidovic, the Founder of pathForward LLC; Olivier Zitoun, Founder and CEO at Eveo; and Greg Tennyson, CPO at VSP Global.
About tealbook
tealbook is the most trusted source of peer driven supplier intelligence and discovery for enterprise. By helping companies instantly access and share trusted supplier intelligence, tealbook significantly reduces the time and effort required for supplier discovery and exponentially increases the scale and productivity of procurement teams. tealbook also helps improve collaboration with internal partners. With tealbook, supplier connections and intelligence are centralized and combined with aggregate endorsements from industry peers and data from Dun & Bradstreet's common language taxonomy. Suppliers can easily self-update profiles with news, blog/web content and social media activity, providing companies with a valuable, first-hand perspective. For trusted intelligence, instant supplier identification, and elevated industry knowledge, tealbook is your solution. For more information, visit www.tealbook.com or Twitter: @tealbook.
Source :
tealbook

Business Info :
tealbook
1176 Mt Pleasant Rd., Suite 2
Toronto, Ontario - M4N 1G2 Canada
Phone: 866-620-6640
Website:
http://www.tealbook.com