WE NYC Selects Dr. Corrinne Graham To Serve As A WE NYC Mentor For Current 2017 Program Cycle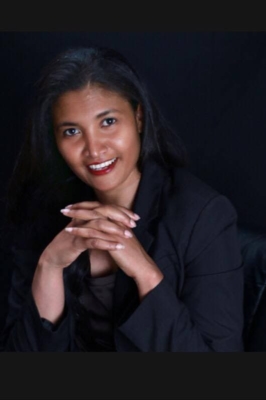 Press Release (ePRNews.com) - MANHATTAN, N.Y. - Apr 03, 2017 - Women Entrepreneurs NYC, (WE NYC), selects Dr. Corrinne Graham to serve as a WE NYC Mentor for Current 2017 Program Cycle. Dr. Corrinne Graham, a management consultant, a WE NYC Mentor, small and start-up business specialist, has nearly two decades of experience across a diverse spectrum of businesses with revenues ranging from $20m to $500m. She has served as chief officer, director, senior manager or interim COO for companies with revenues including for Start-ups under $1m as well "Mom and Pops" businesses to name brand enterprises across the market spectrum such as: Retail, direct marketing, family entertainment, security, foodservice, and healthcare.
Dr. Graham serves an educational liaison role with Farmingdale State College, Stony Brook University, and University of the West Indies-Institute for Sustainable Development, SUNY Old Westbury Career Development Workshops, Facilitator and Co-Founder for "Brand Yourself in the Energy World," and a Past facilitator for Long Island and Town of Brookhaven Dress For Success Going Places Network Program. Dr. Graham Mentors and participate in a number of college and middle school students programs.
Dr. Graham serves as a Board Member of LIASB, member of the Town of Brookhaven Black History Commission, Chair LIASB Women Business Partnership Forum, Board Member of Space Renaissance USA (SRI USA), Treasurer Space Renaissance International , and Board Member of Crypsa.
"Dr. Corrinne Graham is a highly accomplished consultant, speaker, workshop presenter, coach, trainer and consultant. I highly recommend her services, as her firm has proven it can deliver essential services to increase the capacity of those looking to improve the functionality of their business, self and outlook." Phil Andrews, President, Long Island African American Chamber of Commerce, Inc.
Dr. Corrinne Graham will be by Long Island Business News Diversity in Business Awards which highlights outstanding achievements of business leaders of diverse ethnic backgrounds, who are dedicated to growing the diversity of Long Island's business community. Click here: https://www.regonline.com/registration/Checkin.aspx?Event…
About WE NYC: WE NYC is the City's answer to the entrepreneurship gender gap; although there are over 360,000 women entrepreneurs in NYC, men own 1.5 times the number of businesses, have 3.5 times the number of employees, and generate 4.5 times the amount of revenue. WE NYC aims to help offset this gap through their mentorship program in which mentors share their expertise during small group and individual weekly in-person sessions. The new cohort of WE NYC mentors is made up of 30 successful businesswomen from a variety of industries that reflect the diversity of New York City.
"WE NYC is boosting our City's local economy by empowering women to build successful businesses that uplift communities and generate jobs across the boroughs," said Gregg Bishop, Commissioner of the NYC Department of Small Business Services. "We're connecting promising women entrepreneurs with the female founders of successful companies who can use their past experiences to offer mentorship and advice."
WE NYC mentors are carefully selected by SBS based on their background, expertise, and passion for helping other women entrepreneurs achieve.
Since its 2016 Launch, the WE NYC Initiative Has Connected Over 1,500 Women to Resources and Support to Build and Grow Thriving Businesses Through Providing Over 140 Hours of Direct Mentoring.
Dr. Graham will also be participating in an upcoming Business Panel titled The Power of Leverage – Meet the Experts Tuesday, April 25, 2017 in Rosedale, New York. For more details and registration click on link here: https://www.eventbrite.com/e/b2b-networking-and-forum-dis…
For more information on Dr. Corrinne Graham you may log on to her website today at http://grahamconsultingandresearch.com/ or to book Dr. Corrinne Graham for your next workshop, seminar or conference you may log on to the website about and contact us.
For telephone inquiries call us today at 631-481-9124 (tel:631-481-9124) or email us at cgraham@grahamconsultingandresearch.com
Source :
PA Public Relations Company