Wholesale Direct Offering the Best-Quality Food Packaging Supplies in Australia
Wholesale Direct is providing a wide range of food packaging supplies that is ideal for food service, especially for serving takeaway meals sold in restaurants, cafes, and fast food outlets.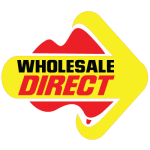 Press Release (ePRNews.com) - Kemps Creek, NSW - Aug 14, 2018 - Wholesale Direct offers a complete range of food service products and packaging supplies at a wholesale rate. The supplier has an online platform where customers can choose from more than 300 products lines. Wholesale Direct not only performs the same-day dispatch of orders but it also offers the free delivery guarantee and fixed price unlimited shipping. From cold cups and paper coffee cups to BioPak biodegradable items, the supplier has everything that restaurants and food outlets may require to provide great food service to their customers.
Speaking at a suppliers' meet, one of the managers at Wholesale Direct asserted, "We provide many types of products, ranging from restaurant docket books and tablecloths to washroom and cleaning supplies. The online orders that we receive before 12 pm are processed and dispatched on the same day; otherwise, orders are processed for dispatch the next day for fastest delivery or the delivery is free. We deliver our products across Australia. Our items are all available at competitive prices, even to small restaurants and cafes."
Wholesale Direct has a secure online platform for product shopping, while it also accepts customer orders on phone, fax and email. The supplier carries food-grade products from all major brands, and it even supplies them under the Fast Shop option. Under this option, the stock is quickly replenished so the customers with urgent needs are served timely. Wholesale Direct offers a variety of products, such as plastic cutlery and containers. The supplier's biodegradable range includes cutlery, hot and cold cups, napkins, and food packaging.
The manager further shared, "We carry all items that any food service business may require. These include products like hospitality supplies, register rolls, portion cups, paper coffee cups, grease-proof paper, gloves, garbage bags, food wraps, drinking straws, baking paper, aluminium foil, and carry bags. We also have the best coffee accessories that suit our paper coffee cups, including coffee cup lids, plastic teaspoons, 1-ply napkins, and cup carry trays. All of these products are compatible with our Ripple Wave, Dollar Saver and Solo paper coffee cups."
Wholesale Direct not only has the coffee tray for sale but also many other items for customers who want to buy Chinese takeaway containers and takeaway food packaging. The supplier's range of takeaway food packaging includes sandwich wedges, food trays, foam clams, pizza boxes, chip cups, and foil containers. Wholesale Direct offers takeaway plastic containers made from a sturdy PP material that is resistant to heat and is microwave-safe. This allows food reheating without having to transfer it. The disposable food containers are available with round and rectangular bases in many sizes. All plastic takeaway containers have lids that fit securely to prevent spillages.
About Wholesale Direct:

Wholesale Direct is a leading seller of food service products and food packaging in Australia to restaurants, cafes, hotels, takeaway shops, fast food outlets, coffee bean distributors, car wash businesses, homes and offices, and clubs and pubs. The supplier has partnered with and served several renowned restaurant and hotel chains. At Wholesale Direct, customers can get all types of restaurant supplies, including washroom products, food containers, bio-plastic bags, takeaway food packaging and much more.
Contact Information:

Wholesale Direct
Address: PO Box 38, Kemps Creek, NSW 2178, Australia
Phone: 1300 586 246
Fax: 1300 586 953
Email: sales@wholesale.com.au
Website: https://www.wholesale.com.au/
# # #
Source :
Wholesale Direct