Winteriors Decor Offers Fit Out Contracting and Interior Designing Services in the UAE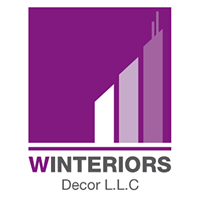 Press Release (ePRNews.com) - Dubai - Jul 11, 2018 - Since 2008, Winteriors Decor has managed to establish a solid market presence in the United Arab Emirates as the leading interior designing and fit-out contracting company. The company is run and managed by a team of passionate individuals who maximize on their professional know-how to deliver services that meet international standards and trends. Winteriors Decor has their head offices in Abu Dhabi and a branch in Dubai to enable them to reach broader market coverage.
Speaking about the pillars of their service deliveries, the Executive Director said, "A four-pillar framework has been the foundation upon which we have approached all the projects since our establishment. The first pillar is creativity which reigns supreme as we look forward to giving each project a master touch that is unrivaled. To support our creativity, we equally rely on perfection that begins right from the selection of materials to the final piece created. The other pillar is technology which has become a necessity in the modern age and finally honesty as it reflects our values."
The unique building styles which are synced with a client's overall goals at Winteriors Decor make them the ultimate stop for clients after interior design in Abu Dhabi. A perfect actualization of the phrase first impressions matter is guaranteed by the team of specialists for any project as they focus on transforming ideas to reality. Commercial spaces and offices are a core area of specialty for Winteriors Decor where they take pride in creating functional workspaces which support day to day activities.
Responding to inquiries about their service package, the Projects Director said, "As one of the top interior design companies in UAE we provide an all-inclusive package that takes care of each need. We have all it takes to transform a shell of a building to a complete and functional space that is ready for immediate use without requiring any extra services. The core service categories we provide are civil works, gypsum works, glass works, joinery works, walls & windows, flooring, and electrical works. We even go further to provide extra services that include setting up firefighting & alarm systems, IT infrastructure, HVAC systems, and security systems."
Clients who are after professionals and competent interior design consultants in Dubai who will take the time to understand and interpret their ideas have a proven solution at Winteriors Decor. The team of specialists thrives in their flexibility and open-mindedness where they provide each client with an opportunity to express their vision. It is from the goals of a customer that Winteriors Decor then sets out to customize each aspect of their different process for a complete fit. The coordination between the team and the client is then extended throughout the project until its completion for guaranteed satisfaction.
About Winteriors Decor

Winteriors Decor is a full-service agency specializing in offering turnkey solutions to clients across the United Arab Emirates in need of bespoke interior designing services and fit-out contracting solutions.
Contact Details

Winteriors Decor LLC
P.O: 643859, 1706, Concord Tower, Media City – Dubai – United Arab Emirates
Telephone Number: +971 4 399 0226
Email: info@winteriorsdecor.com
Website: http://www.winteriorsdecor.com/
Source :
Winteriors Decor LLC